Incentives
High School Plunge
The more your raise, the more you get! Read on to learn about the goodies you can receive for fundraising.
Basic Item
All Plungers can select one of the items below.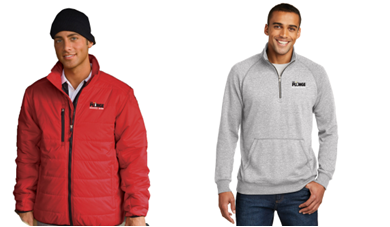 Tiered Items
The more you raise, the more you get!
$500 raised gets $50 tiered dollars
$1,000 raised gets $100 tiered dollars
$2,000 raised gets $200 tiered dollars
$3,000 raised gets $300 tiered dollars
Earn an additional $100 tiered dollars for each additional $1,000 raised
Use your tiered dollars on the item(s) of your choice!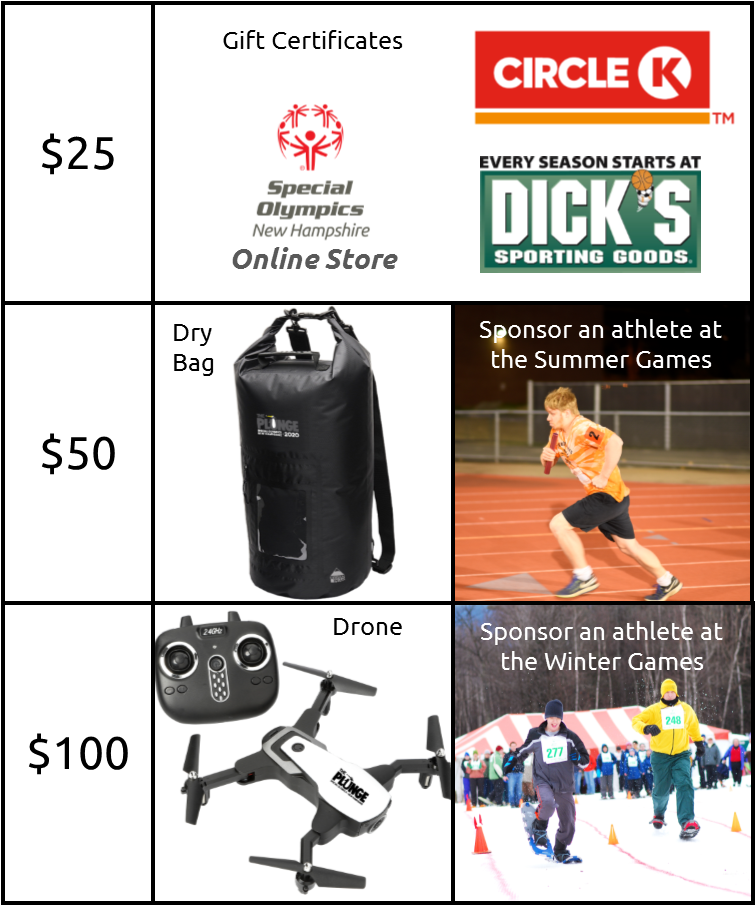 For example, if you reach $1,000 in funds raised, you will receive $100 tiered dollars. You can use those dollars in any combination that you'd like. You could use the $100 tiered dollars to get:
one $25 gift card to the online SONH store, one Circle K gift card and a waterproof dry bag OR
one drone OR
sponsor two athletes at the Summer Games
Or any other combination you choose!
Bonus Item
Raise $750 and get a sling backpack.