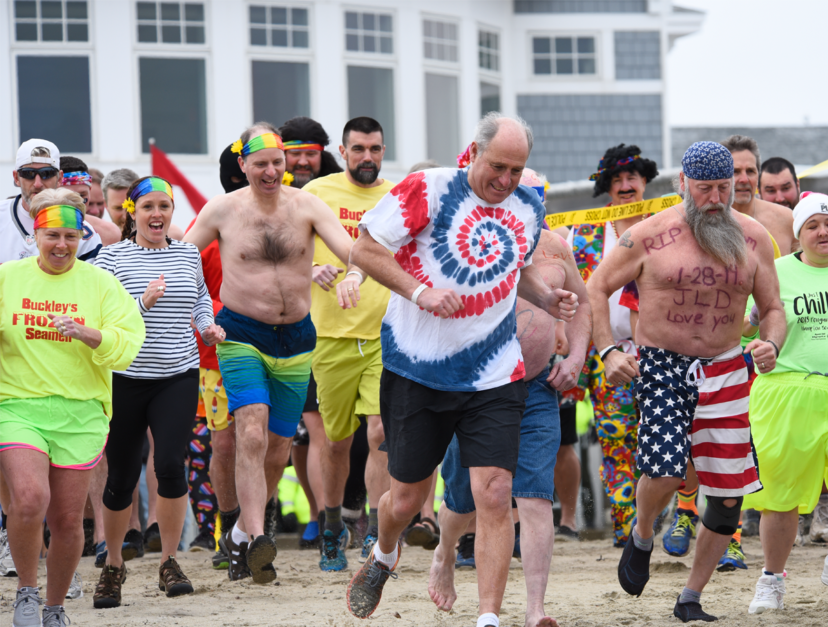 2019 Penguin Plunge raises over $500K for Special Olympics New Hampshire
Hampton Beach saw 901 brave souls come out in their Hippie best for a fun-filled weekend!  901 Plungers from across the state raised $551,796 to support our year-round programming.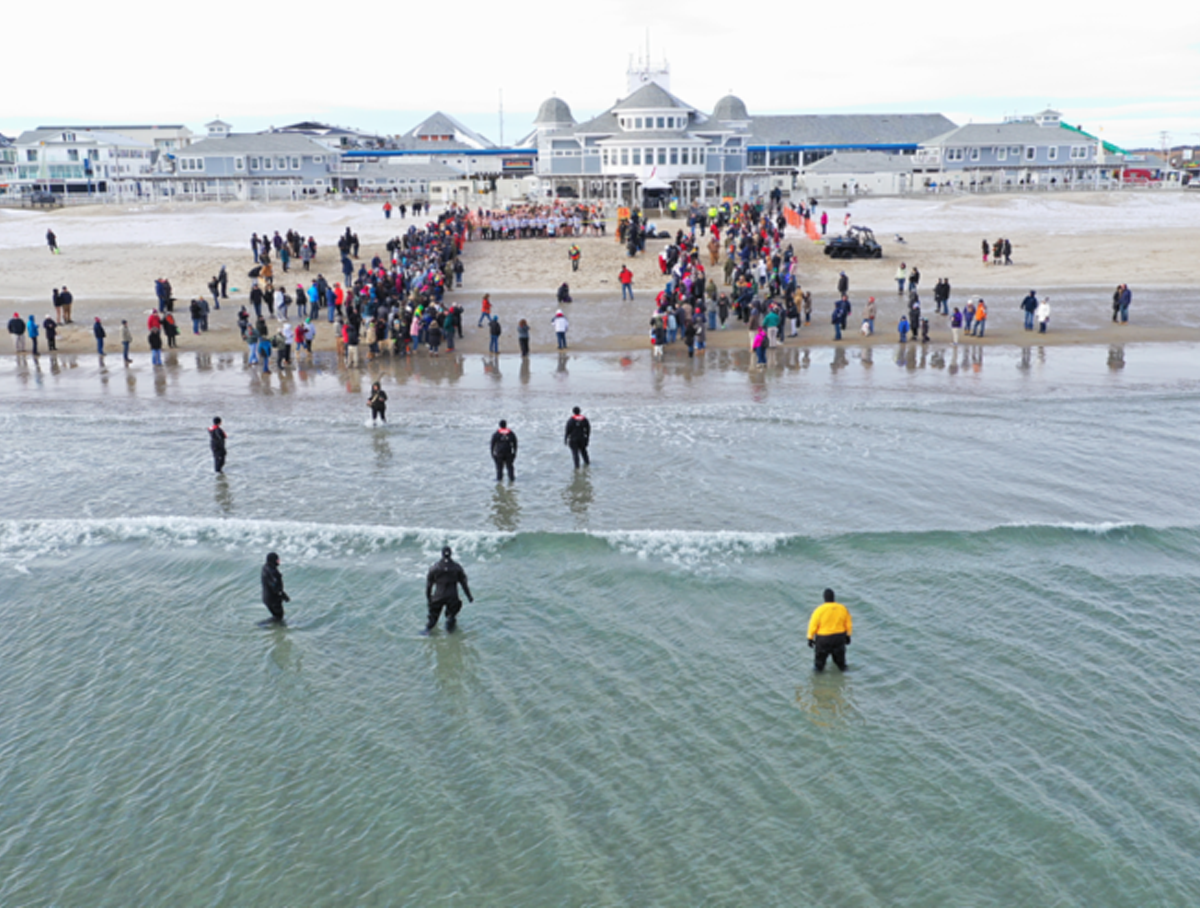 Visit our Flickr page to check out more pictures from the 2019 Penguin Plunge Weekend.
Awards Recap
Congratulations to all of our winners!

Costume Parade
You all certainly came out in your Hippie best! Some of you dressed to impress and won over the judges!
High School Plunge:

Best Team Costume

1st Place: White Mountain Regional School
2nd Place: Salem High School
3rd Place: Nashua South, Alvirne High School and Portsmouth High School

Penguin Plunge:

Best Team Costume

1st Bottomline Beatniks
2nd Mighty Tigers
3rd Frozen Sections

Best Costume

1st Kristen Davidson
2nd David England
3rd Michael Garyhardt
Top Team Fundraisers
Everyone put in so much time, energy and effort towards fundraising, and for the we thank you! Here's to the teams that went above and beyond our wildest imaginations for their efforts!
High School Plunge

Top Fundraising Team

1st prospect Mountain High School , raised $5,185, $76 average raised per plunger
2nd Manchester School of Technology, raised $3,300, $550 average raised per plunger
3rd Nashua South, $13,936, $498 average raised per plunger

Top Team

1st Raymond High School, raised $25,106
2nd Alvirne High School, raised $24,7433
3rd Nashua South, raised $13,936

Penguin Plunge

Top Fundraising Team

1st Cold Bruschis, raised $16,274, $2,325 average per plunger
2nd Legally Freezing, $8,175 raised, $1,635 average per plunger
3rd Frozen Sections, $31,179 raised, $1,559 average per plunger

Top Team

1st Frozen Sections, $31,179 raised
2nd Mighty Tigers, $24,602 raised
3rd Buckley's Frozen Seamen, $16,312 raised
Top Fundraisers
From those teams, there were a couple of teammates that really put in the extra mile when it came to fundraising!
High School Plunge

1st Bill Hayes, $4,349 raised
2nd Ainsley Mazerolle, $3,025 raised
3rd Leslie Reven, $2,200 raised

Penguin Plunge

1st Becky May, $11,950 raised
2nd Kevin Reusch, $10,770 raised
3rd Gary Mayo, $9,104 raised
Our sponsors
A big thank all of our wonderful sponsors for their continuous support! From the delicious treats to keeping everyone warm we could not have completed such a weekend without each and every one of our sponsors!