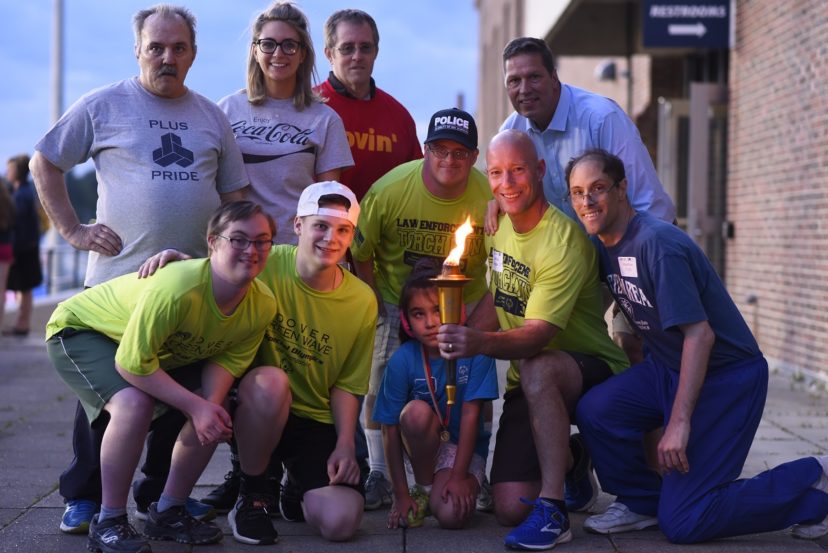 Register for the 2019 LETR Conference
On December 4th and 5th we will host the New Hampshire Law Enforcement Torch Run Conference at Waterville Valley.
As always, each agency is encouraged to send a representative as our guest to the two day training. New this year, we are also inviting a second representative to attend the conference at no charge, in exchange for an auction item valued at $100 or more.
On Wednesday we will spend the day talking about Special Olympics and Torch run activities and on Thursday attendees will participate in a training for Law Enforcement professionals.
Registration is open now. Click on the link below to get started. All registrations must be received by Wednesday, November 27th.
We are looking forward to a great two days preparing for an amazing 2020…please join us!
If you have any questions or need more information, please do not hesitate to contact Carol Cray at (603) 512-4666 or CarolC@sonh.org. If you have questions specific to registration, you can also reach out to Jessica Marchant at JessicaM@sonh.org or (603) 624-1250 x39.
Conference Schedule
Wednesday, December 4th
10:00 am: Conference attendees arrive
11:00 am: Check-in at The Valley Inn
11:30 am: Lunch at The Valley Inn
12:30 pm: Welcome with athlete perspectives at The Valley Inn
1:15 pm

Session 1 – Law Enforcement Winni Dip
Session 2 – Tip-A-Cop, Cop on Top & To Serve & Protect
Session 3 – Sponsorship and Your Ideas

2:45 pm: Break
3:00 pm              

Session 4 – Menu of Opportunities for 2020
Session 5 – Benefit to Athletes
Session 6 – Benefit to Law Enforcement

4:30 pm: Q & A
6:00 pm: Food and Auction
8:00 pm: Team Building
Thursday, December 5th
8:00 am: Breakfast
8:30 am: Law Enforcement Training (counts toward annual LE requirement)

Stop the Bleed
Partnering for Success in Narcotic Investigations & Confidential Informant Development

12:30 pm: Lunch to go