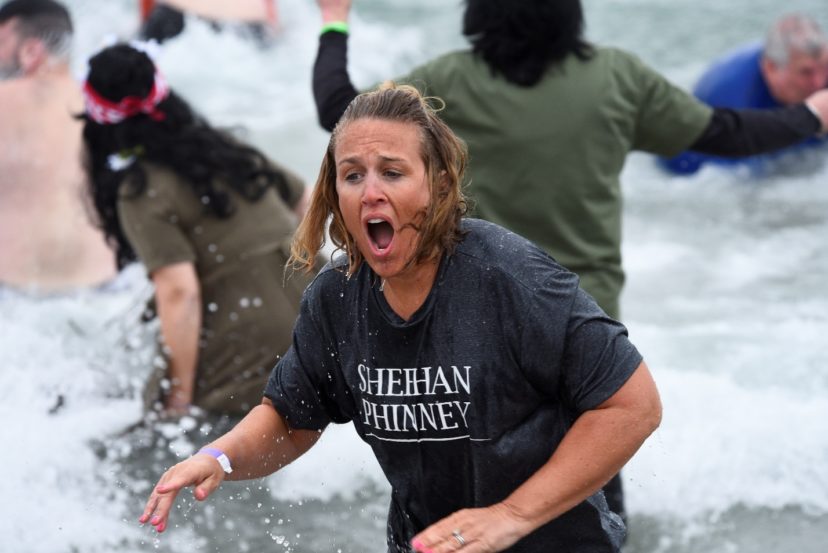 Community Spirit at Sheehan Phinney
Sheehan Phinney is a law firm that cares about the community. They take pride in the efforts made by the firm's attorneys and employees. In the Granite State you will find Sheehan Phinney personnel working and volunteering with dozens upon dozens of non-profit agencies.
We're not just talking about those nice, easy jobs either. Sheehan Phinney personnel really step up when it comes to fundraising and participating. Sheehan Phinney has fielded a Penguin Plunge Flock for several years and even scored an award as one of our top fundraising teams at the 2019 Penguin Plunge.
Special Olympics New Hampshire is also honored to have Attorney Ken Viscarello serving on our Board of Directors as Treasurer. Ken has served two past terms as Chairperson of our Board of Directors and is a past member of the Special Olympics United States Leadership Council. He also serves in various capacities with several other non-profits and is licensed to practice law in both New Hampshire and Massachusetts.
Sheehan Phinney believes in making a difference. While several of the firm's attorneys serve on boards or as advisers, many also do pro bono legal work for different organizations. Giving back to the community can take many forms. Sheehan Phinney employees have participated in road races, wrapped holiday presents, been volunteers at many events (including Special Olympics New Hampshire events) and of course… Plunged into the cold water.
Just a few things to think about the next time somebody makes a lawyer joke.
The annual Holiday Art Contest sponsored by Sheehan Phinney is going on now. Special Olympics New Hampshire athletes are invited to submit artwork to our office by Tuesday November 26th, 2019. Entries must be in an 8 inch by 10 inch format with the entrants name, age and Local Program noted in the lower right corner. Full contact info should be on the back of the entry. Submissions can be made directly to our office at 650 Elm Street, Manchester, NH 03101 or by contacting Brandon Metevier at BrandonM@sonh.org.