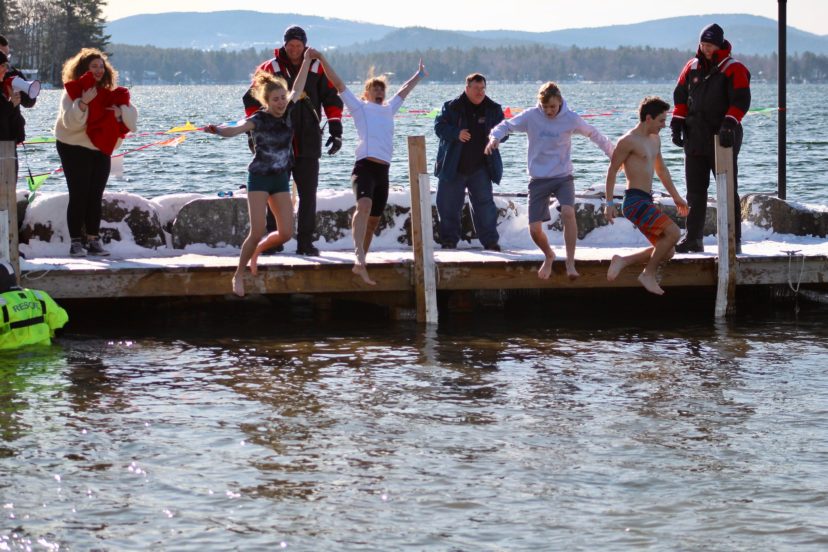 Prep School Plunge Means Winter Water Sports Season Is Here!
On Sunday December 8th students at Brewster Academy is Wolfeboro were joined by students from Proctor Academy and the Derryfield School for the first of this season's Winter Water Sports events to benefit Special Olympics New Hampshire.
The average dollar amount raised per plunger was $307.64 and the day raised $10,459.77 for Special Olympics New Hampshire. Next on the Winter Water Sports Schedule will be an entire weekend of "freezin' for a reason" as Plunge Weekend "hits the beach" at Hampton on February 1st and 2nd. The weekend starts with the 12th Annual High School Plunge. Individuals and teams from high schools across New Hampshire will be plunging into the icy Atlantic at Hampton Beach starting at noon on Saturday, February 1st. They will be joined by WMUR-TV News 9 Daybreak Meteorologist Kevin Skarupa. The 21st Annual Penguin Plunge will dive in at noon on Sunday, February 2nd. Sunday plungers will be led into the water by both Kevin Skarupa and WMUR-TV Chief Meteorologist Mike Haddad.