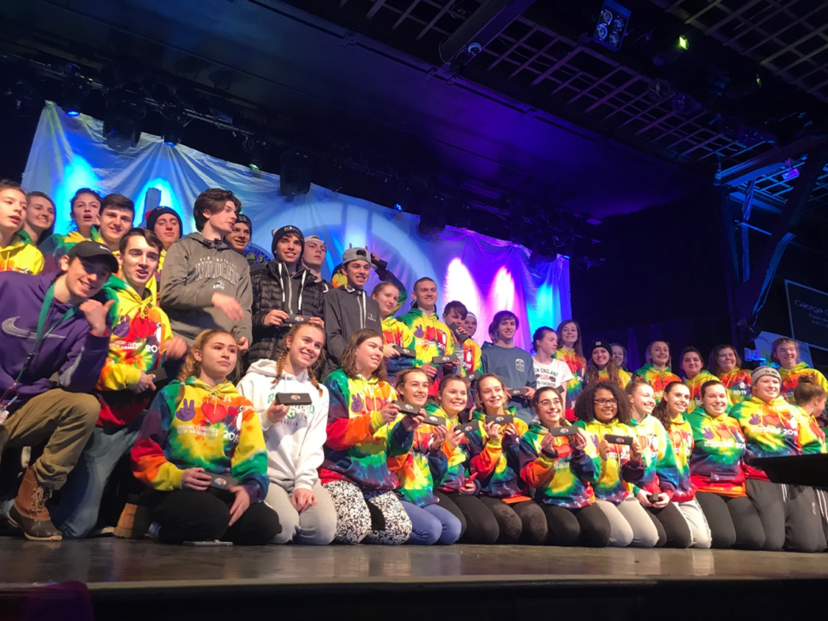 This Is Why Everybody Loves Raymond
Fundraising efforts are well underway at Raymond High School where 160 students and staff are preparing to dive into the icy Atlantic in the 12th Annual High School Plunge which will take place on Saturday, February 1st at Hampton Beach. Their goal is to raise $35,000 and retain their title as the the highest fundraising school!
While the students are the driving force behind these efforts, they are being assisted by Teacher and Adviser Bill Hayes. There is no doubt that Bill's contagious enthusiasm and boundless energy are an essential part of this amazing team endeavor.
The Raymond High School mascot is the Ram and that's the name the school's sports teams all use. The students decided that a mash-up of their school emblem and the plunge namesake would be in order. The Raymond High School plunge team is officially known as the "Ramguins".
The Ramguins will be presenting a Charity Cornhole Tournament to support their Plunge efforts on Saturday, January 18th. The tournament will take place in the Raymond High School cafeteria at 45 Harrison Hill Road in Raymond. The event will start with 9 am registration and continue until a Cornhole Champion is crowned. The tourney will be random draw with double eliminations. Participation is $20 per player at the competitive level and $10 per player at the social/fun level. All to benefit the High School Plunge. The tournament will feature many prizes as well as a raffle.
For more information about the Cornhole Tournament contact Bill Hayes at b.hayes@sau33.com.