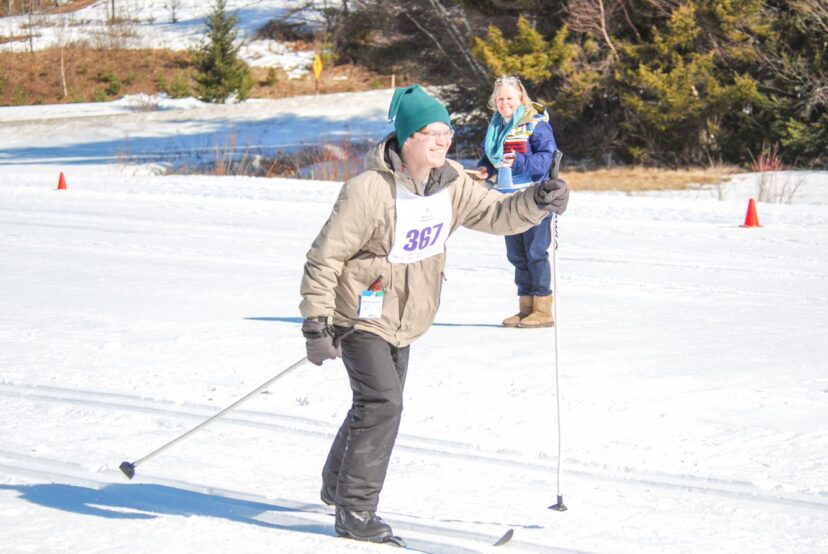 Special Olympics New Hampshire State Winter Games Presented by Eversource
Manchester, NH (February 25, 2020) – Special Olympics New Hampshire (SONH) will hold the State Winter Games at Waterville Valley on March 1st, 2nd and 3rd. The three-day event will include competition for athletes from across the Granite State in alpine skiing, snowboarding, cross country skiing and snowshoeing events.
Waterville Valley will welcome more than 300 athletes and 250 coaches and local program volunteers. In addition, an estimated 300 event volunteers will come together to provide an exceptional experience in sports competition, special events and awards ceremonies.
In 2020 Special Olympics New Hampshire is welcoming Eversource as the presenting sponsor of the annual competition.
SONH President and CEO Mary Conroy noted that "By volunteering Eversource employees have been able to see firsthand the value of Special Olympics, which is a global movement for inclusion of children and adults with intellectual disabilities. Its aim is to create inclusive communities around the world, where every person is accepted and welcomed, regardless of ability. With over three thousand athletes across the state, the organization is supported by over five-thousand coaches and volunteers annually." There will be more than 100 Eversource employees volunteering at Waterville Valley according to Conroy.
Other mission partners for the event include McDonald's-The Napoli Group, Associated Grocers of New England, Coca-Cola Beverages Northeast and Marshall Tent and Event Rental.
Opening ceremonies and lighting of the Flame of Hope will take place Sunday evening at 7:30 pm with competition taking place Monday and Tuesday. All events are free and open to the public.
More information about the Special Olympics New Hampshire State Winter Games presented by Eversource as well as results from this years' competition will be available at www.SONH.org.
About Special Olympics New Hampshire
Special Olympics New Hampshire (SONH) is an accredited program of Special Olympics International (SOI) and is part of an international global movement that unleashes the human spirit through the transformative power and joy of sports, every day around the world. We empower people with intellectual disabilities to become accepted and valued members of their communities, which leads to a more respectful and inclusive society for all. Using sports as the catalyst and programming around health and education, Special Olympics is fighting inactivity, injustice and intolerance.
FOR IMMEDIATE RELEASE
Contact: Mark Ericson
603-624-1250 Ext. 22
MarkE@sonh.org