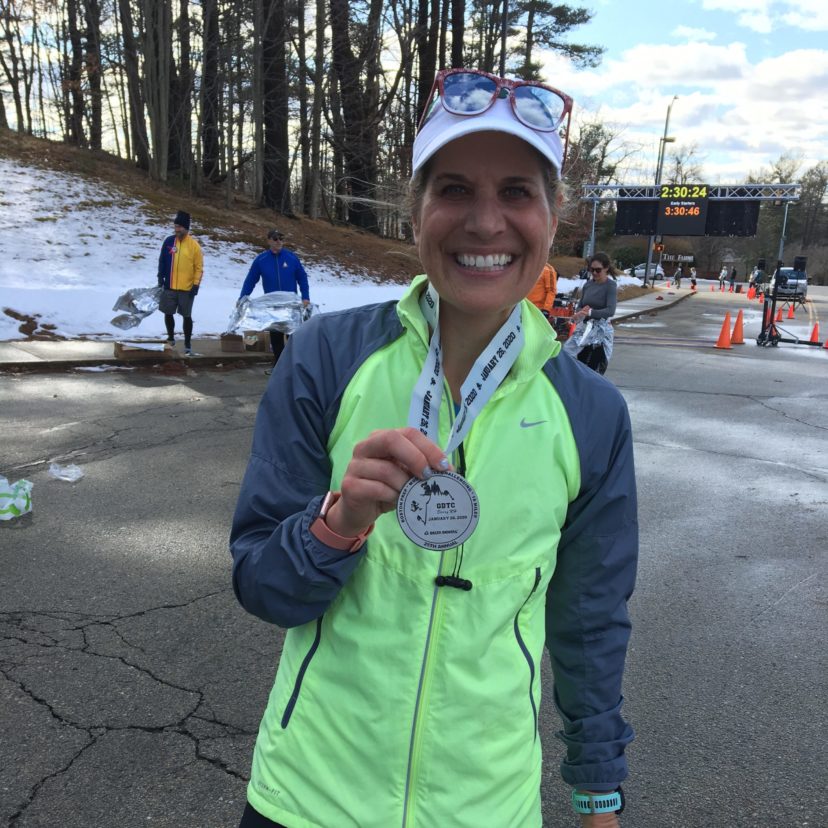 Support Alisha! WMUR's Alisha McDevitt will run the 2020 Boston Marathon to benefit SONH
Alisha McDevitt is the News Director at WMUR. She began her broadcasting career at WMUR in 1995 as she was graduating from the University of New Hampshire. Her successes in her career have placed her front and center at the station. Most recently in 2019, Alisha was named the NH Broadcaster of the Year by the NH Association of Broadcasters. This will be Alisha's 2nd Boston Marathon and we are grateful for her choosing to support SONH.
"Running to support the tremendous athletes of Special Olympics of New Hampshire is truly an honor. They are the best of the best and getting to know them and the amazing staff at SONH has been a joy. The athletes encompass team spirit and hard work and I am thankful to be able to represent them at the Boston Marathon. I look forward to spending time with them on this journey. Many thanks to all of the people of New Hampshire who are supporting all of us as we work toward our goal."
Help Alisha meet her goal of raising $15,000 to benefit Special Olympics New Hampshire!
While Alisha is disappointed that the Boston Marathon was cancelled this year, she is excited and determined to run a virtual marathon in the Fall with the help of Coach Jamie Staton!  Alisha has never stopped training and every mile she runs is for our athletes.  Thank you, Alisha!