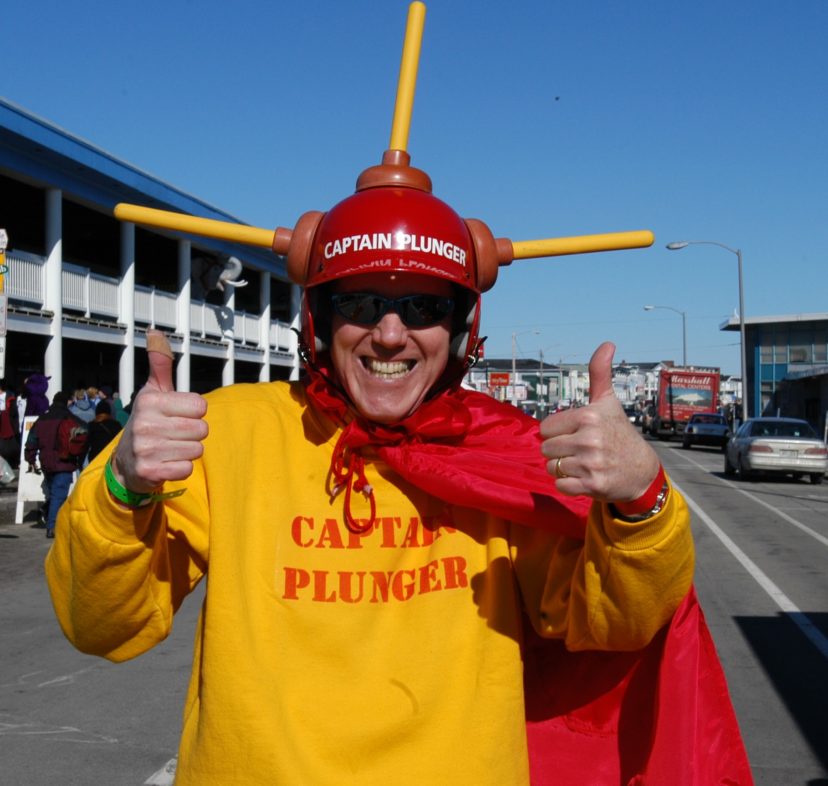 Bill (Captain Plunger) Jones to Be Honored by NH Knights of Columbus
Many know Bill Jones as the man who participated in the Penguin Plunge for 20 consecutive years as "Captain Plunger" who single-handedly raised over $102,000 for SONH over those two decades.
What many don't know is that Bill's relationship with Special Olympics New Hampshire actually started in 1993. Bill was an executive with the company that owned the building at 650 Elm Street in Manchester. Bill worked with his employers to secure a long-term lease that created a permanent home for SONH.
Bill's passion for the mission of Special Olympics New Hampshire stems from the fact that Bill's two children, twins Matthew and Megan, were born with Fragile X Syndrome-a chromosome defect. Today those twins are 29 years old and Megan is an active SONH athlete.
Bill helped guide Special Olympics New Hampshire into the 21st century as a member of the Board of Directors from 1995-2000. He's been instrumental in the implementation of the Young Athletes program in the Granite State. This is a program for children both with and without intellectual disabilities ages 2 to 7. The program teaches basic skills like running, kicking, and throwing. Children learn to follow instructions and do so in an atmosphere of fun and inclusion. As "Coach Bill" he continues to run the Manchester Young Athletes program to this very day.
Many athletes see Bill at the State Summer Games at UNH. He recruits about 60 volunteers and runs the Mini-Javelin competition each year. It takes more than 500 volunteers to run the State Summer Games and as SONH President and CEO Mary Conroy noted in her letter nominating Bill for the distinguished Knights of Columbus award "Bill Jones is at the front of that line of volunteers each year."
All of this is related solely to SONH. Bill also volunteers at his church and has been named "Volunteer of the Year" at the Upreach Therapeutic Riding Center in Goffstown, NH.
For these reasons and countless more, the New Hampshire Knights of Columbus have chosen Bill Jones as the 2020 recipient of the Granite Award. It is bestowed upon those citizens who exhibit exemplary works of community service and volunteerism in the State of New Hampshire. The Granite Award was established in 1989 and is the most prestigious award presented by the New Hampshire Knights of Columbus.
Bill Jones will be honored on Saturday night, March 28th at a dinner being held at the Holiday Inn Concord at 172 North Main Street in the capital city. Tickets are $35 per person and information about purchasing tickets can be found here.
Special Olympics New Hampshire extends congratulations and thanks to Bill Jones for his years of dedication to the mission of SONH.