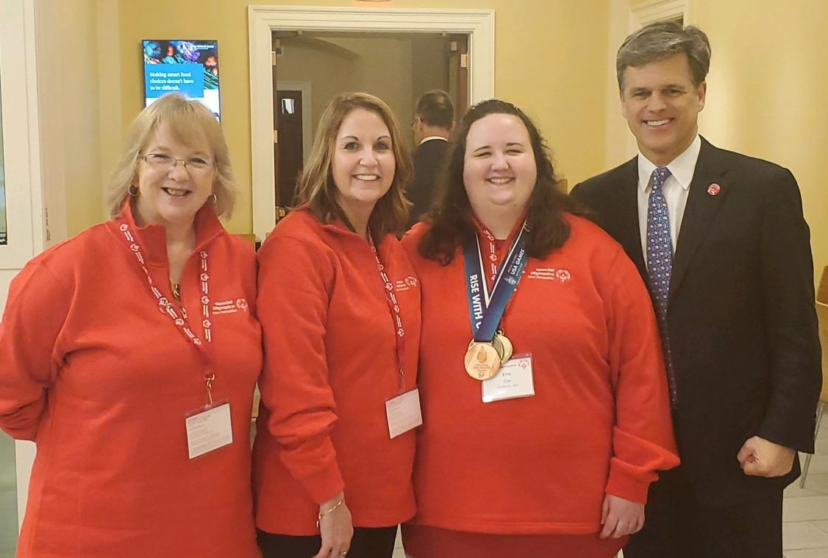 New Hampshire attends 2020 Capitol Hill Day
Special Olympics athletes, organization leaders, Unified Sports partners, and family members from across the United States and the District of Columbia converged on Capitol Hill in Washington, D.C. on February 11th for Special Olympics' annual Capitol Hill Day. This is the 18th year Special Olympics has organized the event, which included over 260 delegates representing 46 states.
Special Olympics New Hampshire Board of Director's Chairperson Kelley Gelinas accompanied athlete and board member Ellie Coe and her mother Kim Story making the rounds on Capitol Hill. "Our visits with NH House and Senate representatives were quite successful. All four delegates and their representatives appreciated learning more about our Unified Sports program and the healthcare challenges affecting our athletes," according to Gelinas.
Special Olympics delegates were supported by Global Ambassadors actor John C. McGinley and WWE Superstar "The Big Show" Paul Wight, as well as actress Maureen McCormick, who joined in a celebration of the athletes and group's efforts during a reception after the meeting.