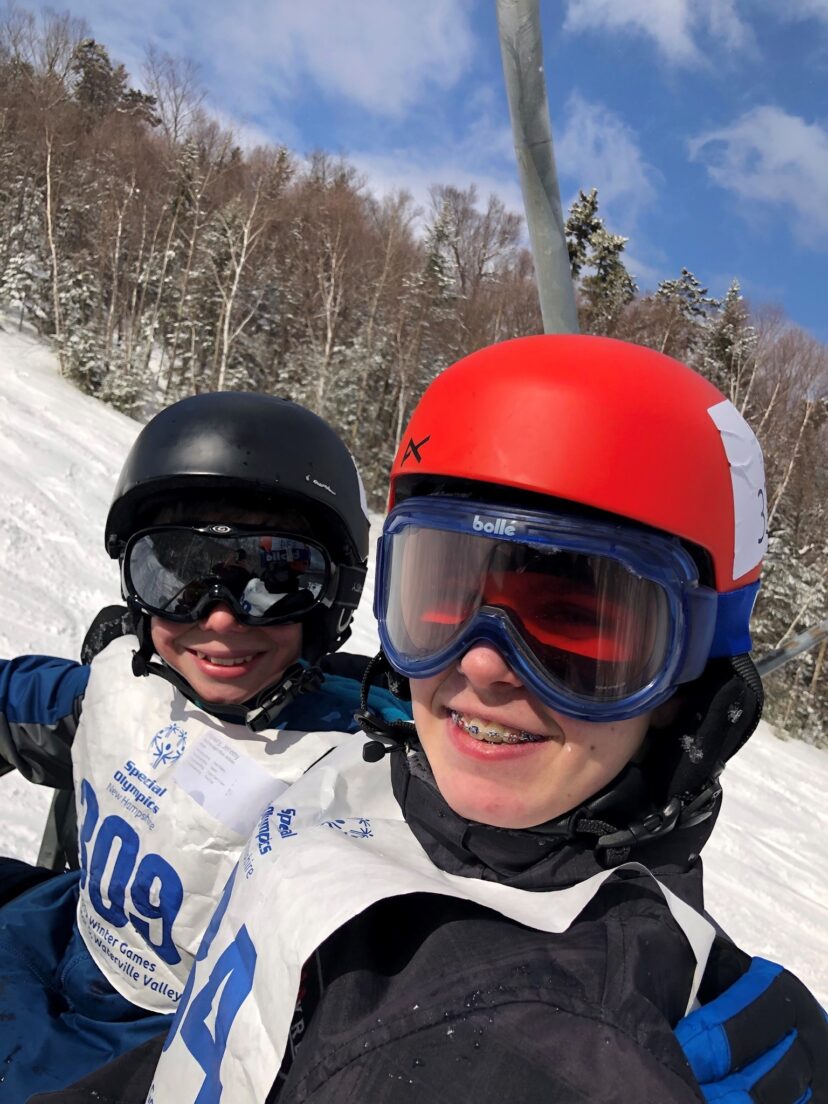 You've Got a Friend
Jeremy Howry is 15 years old and competes in Special Olympics with the Androscoggin River Athletes. Jeremy lives in Berlin, New Hampshire where, his mom Tammy says, "there's not a lot of internet."
Being a teenager with a sketchy internet connection at home can be tough under any circumstances. A Covid-19 pandemic certainly doesn't help. It's why Special Olympics is so important to Jeremy. Not just the competition, but the social interaction. Several years ago, Jeremy made a connection with fellow athlete Dylan Vincent during Winter Games at Waterville Valley. Dylan competes with the Manchester program.
Jeremy and Dylan were about the same age and competing in the same sport, snowboarding. Dylan lives in Hooksett and his training did not afford him a lot of experience with chair lifts and Jeremy helped him get comfortable riding up the mountain.
Sports is what Special Olympics is all about, but the social aspect is just as important. Whether it's a competition or a gathering and whether it's big or small, Special Olympics events are important milestones in an athlete's life. In the case of Jeremy and Dylan "they can just be who they are with each other" according to Jeremy's mom.
Linda Vincent is Dylan's mom and she adds that "Dylan looks forward to the Summer Games and Winter Games every year, not only for the fun of the Games, but because he knows he'll see his friend Jeremy."
Missing the annual competition at UNH was difficult for all SONH athletes this year, but Jeremy and Dylan are a great example of a friendship going beyond the games.
More than 120 miles separates Hooksett from Berlin. While Special Olympics New Hampshire activities remain on hold, Jeremy and Dylan go old school and talk on the phone a couple of times per week. Dylan attends school year-round but on vacation breaks they'll talk more during the week and Dylan even spent a week in Berlin with Jeremy and his family.
Both boys, like all SONH athletes, are looking forward to getting back into the game soon.
Photo: Jeremy Howry (left) and Dylan Vincent (right) at the 2019 State Winter Games presented by Eversource