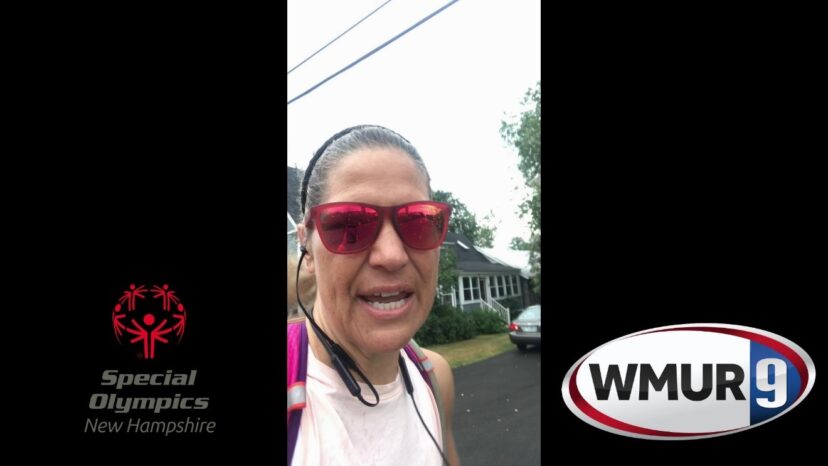 Alisha McDevitt Virtual Boston Marathon Run is September 13th
2020 was supposed to play host to the 124th Boston Marathon. The annual 26.2-mile run was scheduled for April 20th this year. When the Coronavirus pandemic struck in March, officials of the Boston Athletic Association (BAA) moved the event to September 14th of this year. The BAA is the official sanctioning body of the marathon.
As the year progressed it became apparent that not even a 5-month delay was going to be enough to get us to the other side of the pandemic. In May the BAA announced that the 124th running of the Boston Marathon would now happen virtually. It's still a 26.2-mile run, but it can now happen any time between September 5th and 14th of this year. It also won't necessarily involve "Heartbreak Hill".
Worldwide there are 18,000 participants registered for the virtual run and runners can choose their own course as long as it's a 26.2-mile continuous run. One of those 18,000 runners is WMUR-TV News Director Alisha McDevitt.
Alisha had registered for this year's Boston Marathon. It was to be her second, having run the 2019 marathon in 4 hours, 52 minutes and 50 seconds. Alisha runs as a fundraiser for Special Olympics New Hampshire.
Though virtual, the marathon is still on and so is Alisha's run. Alisha will run her 26.2 miles on Sunday September 13th in Massachusetts. She will be running in honor of SONH athletes and donations to her run can be made here.
In a video posted to social media Alisha has a message to our athletes saying, "Just know that when I get out there and run the marathon, I'll be thinking of you every step of the way." See Alisha's video here.
We thank WMUR's Alisha McDevitt for all she does for the athletes of Special Olympics New Hampshire.