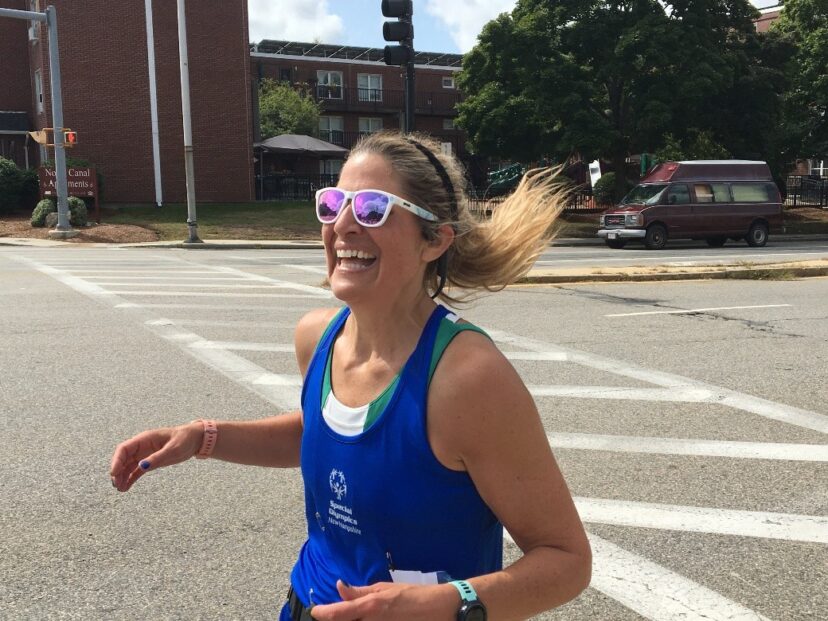 WMUR-TV News Director Alisha McDevitt Runs Virtual Boston Marathon for SONH
Editor's Note: Alisha McDevitt made her Virtual Boston Marathon Run on Sunday, September 13th, 2020. She raised nearly $9000 for the athletes of Special Olympics New Hampshire. She also provided this first-hand account of the experience.
I was fortunate enough to run a socially distanced Virtual Boston Marathon with a small group of other charity runners. We had the wonderful support of our families, friends and others who came out to support us and cheer us on and ultimately wait for us to cross our finish line.
While my 16-week training program turned into 32-weeks and while it was not the race I had originally envisioned, it was an incredibly special day and I wouldn't change it one bit. There were a couple of long stretches where I was running with no one in sight and I used the reasons why I signed on to do this to keep me motivated. It's an honor to wear the Special Olympics New Hampshire logo and support this incredible organization and its athletes. They never give up. They work so hard and that is truly inspiring.  I was happy to be able to work to raise money to support SONH, and while we had to cancel three big fundraisers this year, people were still so supportive and kind. I was emotional during my run and I was emotional after crossing the finish line because I'm so grateful for the ability to do this for the athletes of Special Olympics New Hampshire and I'm so grateful for the support of so many throughout this process.