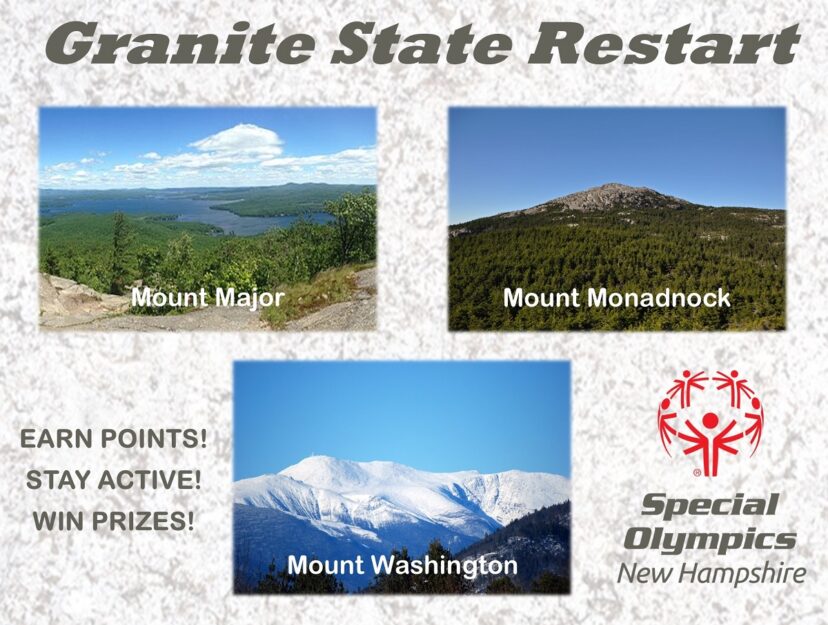 Granite State Restart-You May Be Participating Without Knowing It!
Hundreds of SONH athletes and partners are scoring points in the Granite State Restart right now. You're probably participating in many of the same activities as they are, but if you're not signed up for the Restart you can't track your points.
No points mean no prizes.
That's right, many of the things you probably do everyday count as points towards prizes in the Restart. Think about the meals and snacks you had yesterday. Did you eat 5 different fruits and vegetables throughout the day? That counts as a point!
In the past few days have you spent one hour away from technology? No screen time on any devices for an hour is worth a point. Did you rake leaves in your yard or maybe a friend or neighbor's yard? BAM… That counts as a point in the Restart!
Stasia Turner went apple-picking with her mom and scored a point. Kathleen Murphy mowed the lawn and got a point. Grant Bureau is racking up points and staying active by walking every day, working out with weights, and doing chores.
The points add up fast!
Check out this video that explains how to get started. Remember, once you sign up keep track of your activities and report those points each week. Prizes get mailed to you automatically when you have logged enough points. Partner up with a friend or family member (they don't have to be an SONH athlete) and make sure they sign up and track points too. Your partner is eligible for the same prizes as you!
Get started by clicking here.