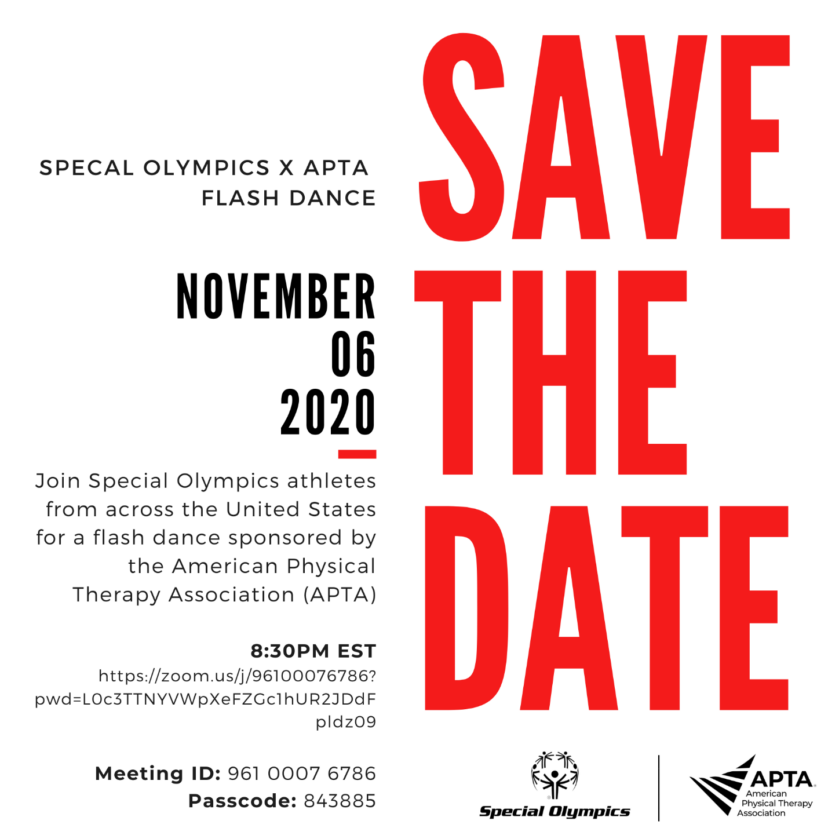 Friday Night Flash Dance Online November 6th
Mark your calendars for Friday night, November 6th. Special Olympics in partnership with the American Physical Therapy Association will present a live dance party with Special Olympics athletes from coast-to-coast.
The party is on Zoom and is scheduled to last 15 minutes, so you need to be ready with Zoom on your computer and your best dance moves.
To help with Zoom, Special Olympics Health Messenger Julia Romualdi from Canada has created a Zoom tutorial that you can watch here. There's also a handy checklist for Zoom that you can view here.
Be sure you have Zoom set up on your computer before Friday, November 6th. Access the Zoom meeting by clicking here.
Meeting ID: 961 0007 6786 Password: 843885