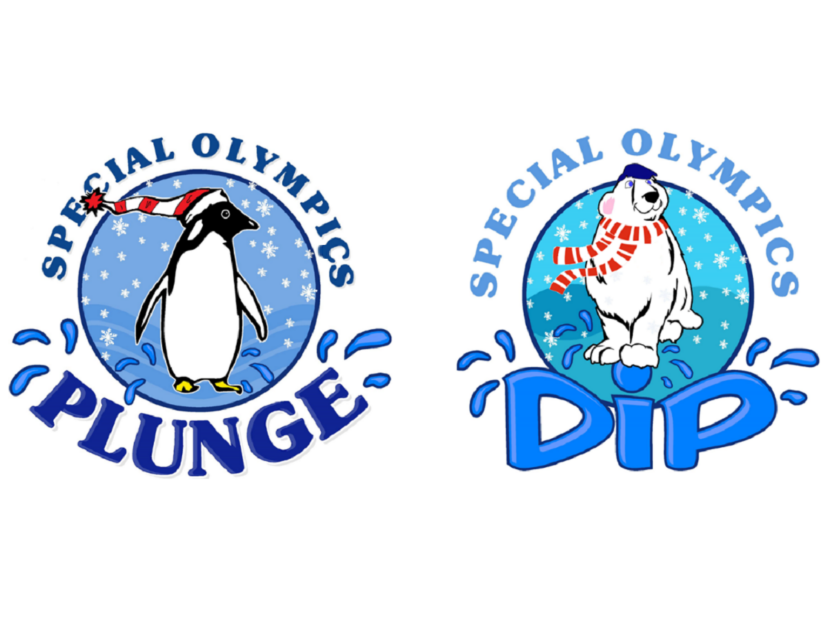 Winter Water Sports Will Happen In 2021
Penguin Plunge & Winni Dip Are A "Go"
Concord, NH (December 10, 2020) – Special Olympics New Hampshire has set the calendar for the upcoming season of Winter Water Sports. Like so many other things during the pandemic these all-important fundraising events have been reimagined. They will still include fun, excitement and of course… getting soaking wet.
The 2021 plunge events (Prep School Plunge, 13th Annual High School Plunge and 22nd Annual Penguin Plunge) will all take place anytime between February 3-7, 2021. Winni Dip events (3rd Annual Community Winni Dip, 9th Annual Cool School Winni Dip, 13th Annual Law Enforcement Winni Dip and MEGA Winni Dip) will all take place anytime between March 3-7, 2021. Registration for all events can be found here at www.SONH.org.
The theme this year is "Oh, The Places We'll Go" and here's why: The events will be Do-It-Yourself! For years these events have been played as home games at Hampton Beach and Lake Winnipesaukee. This year they will be away games happening at any location plungers and dippers choose.
Participants register and do the bulk of their fundraising online to maintain social distancing. SONH has launched a brand-new fundraising platform to make it easier than ever to raise funds online and through participants' social media channels. Fundraisers earn different levels of premium items based on the amount of money they raise. The 2021 incentives are better-than-ever brand name items.
Prior to the February plunge window registered "plungers" will have a "Plunge Pail" delivered to their home, work or school. Inside the Plunge Pail will be their brand name premium item and most everything they need for a DIY Plunge. It will be up to them to find water, decide whether to plunge alone or with family, friends or classmates and day/time between February 3-7 to carry out their plunge. SONH Director of Special Projects Chelsea Gill notes that "The do-it-yourself element will be a fun, new take on the event for experienced plungers and we hope it provides the opportunity for a number of new, first-time plungers."
All funds raised remain in the Granite State and benefit the more than 3000 athletes served by Special Olympics New Hampshire. "Our staff has been working diligently to keep our athletes active and engaged with remote initiatives like the Pick-Me-Up Training Packs, Granite State Restart and our upcoming Hope Challenge early in the new year" said SONH President & CEO Mary Conroy. With no in-person events possible for the past 9 months, SONH athletes are feeling isolated and alone. "Supporting our athletes is more important now than it ever has been" according to Conroy.
More info about all events can be found at www.SONH.org.
About Special Olympics New Hampshire
Special Olympics New Hampshire (SONH) is an accredited program of Special Olympics International (SOI) and is part of an international global movement that unleashes the human spirit through the transformative power and joy of sports, every day around the world. We empower people with intellectual disabilities to become accepted and valued members of their communities, which leads to a more respectful and inclusive society for all. Using sports as the catalyst and programming around health and education, Special Olympics is fighting inactivity, injustice and intolerance.
FOR IMMEDIATE RELEASE
Contact: Mark Ericson
603-498-5186
MarkE@sonh.org