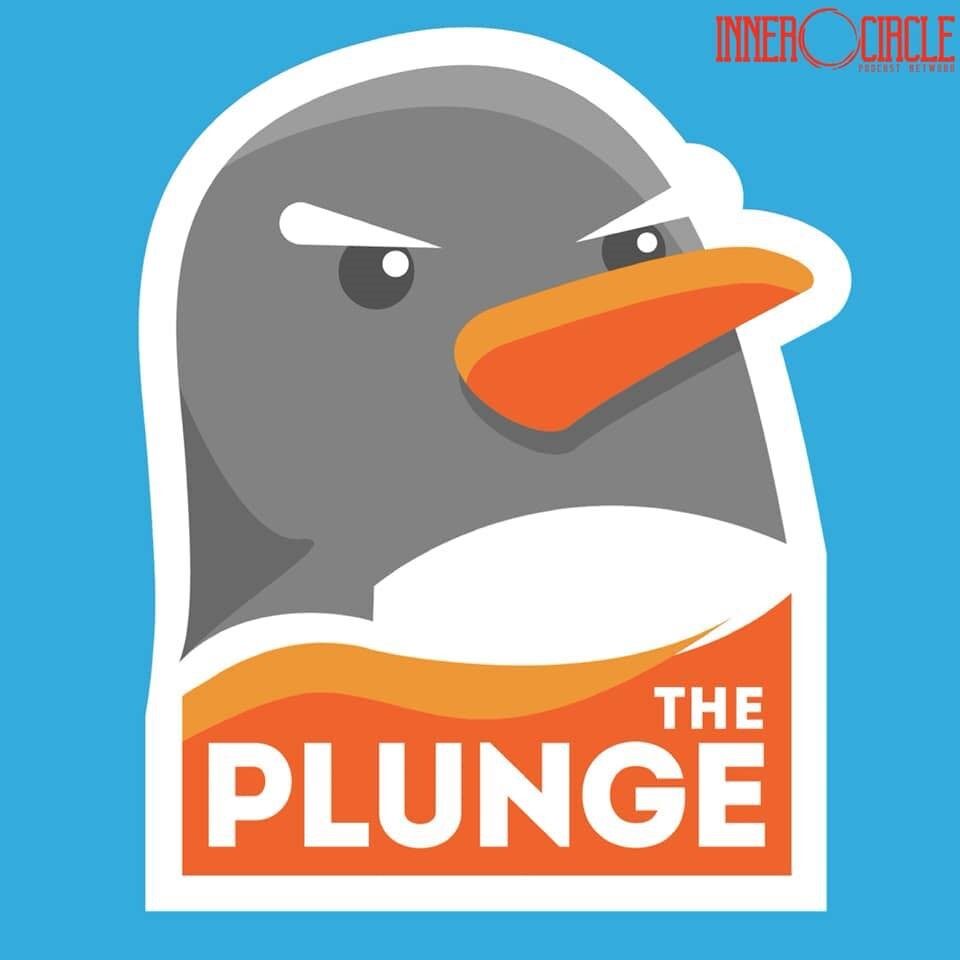 The Plunge Podcast
Written By: David Colford & Crew
In June 2018, three friends got together to start a podcast with the sole purpose of making each other laugh. Riley Trudel, Hunter Marcoux, and Davis Clark got together and thus The Plunge Podcast was born in Davis's parents' basement. Soon after that the ideas kept growing and the equipment was getting upgraded. What started as a podcast that was recording by speaking into a MacBook soon was transitioned into a full radio studio and professional sound. The laughs never stopped as instead of the show being making each other laugh, it soon turned into making ourselves and an audience laugh.
The Plunge Podcast aims to make those around us laugh. From banter to rants, debates to personal challenges, the boys share it all on mic and welcome you along for the journey. From debates of the stickiness of a wet bread bowl, what constitutes a sandwich, or just the problems young adults come across as they enter the real world, The Plunge covers a wide array of topics.
The Plunge Podcast started to see its team grow from 5 people to upwards of 20 people on Team Plunge with the creation of new shows. This expansion of people came new ideas. Three new shows were created in the span of 1 year. Plungeon's and Dragons, a show where the boys are battling monsters, dragons, and themselves with Dungeon and Dragon rules and settings. JUSTIFIED, a show where Riley Trudel and David Colford interview interesting people and take a deep dive into our guest that most interview shows dare not to venture. The newest show to Team Plunge is the Royal Mumble. Hosted by Zach Knowles this show aims to educate the viewers on all things wrestling, UFC, fighting and so on. Each show brings on guest and has plenty of laughs and joys. Whether it be in a fantasy setting or in the Octagon, The Plunge Podcast has plenty of shows for whatever piques your curiosity.
So how did we come to become involved with SONH? Well….look at the name. When the podcast started to make some money, we all agreed we wanted to give back instead of keeping it, as we all did the podcast as a hobby and a way to keep in touch with our closest friends every week. We agreed that The Plunge doing The Plunge would be fun and many of us have relatives involved with Special Olympics NH, a perfect match. From there 'Plunging for A Cause' was born.
Plunging for A Cause is a modern day charity telethon, a 24 hour video live-streamed podcast event we hold in December every year to raise money for the Penguin Plunge and SONH. In the first year, we raised about $2,000 and sent a team of 4 to jump into the Atlantic at Hampton Beach. This year we had aspirations to go bigger. With more time to prepare this year for year 2 we were able to have corporate sponsors, a big office space to upgrade our stream, friends in podcasting from the local podcast community, live musical performances, and a giveaway every hour all 24 hours. With those improvements, we were able to see huge growth and have currently fundraised over $7,000 for the 2021 Penguin Plunge.
With the DIY format of this years Plunge, we decided to get creative with it. Our team of over 15 this year will be heading to Hampton Beach still on super bowl Sunday with a video crew (gotta get that film for SONH!), a fishing tent filled with tons of heaters, warm towels, preheated cars, and definitely no Speedo's whatsoever. No Speedo's at all. None. We're excited to be able to help SONH and help to keep the athletes active and hopefully back to competing next year.
Starting to help out with SONH has been the best thing we have ever done as a group. We cannot wait to be able to volunteer at the games after COVID and help even more. We hope to be aligned with helping SONH for as long as we possibly can and raising money for years to come.
If you want to learn more about The Plunge you can follow us anywhere @plungepodcast or visit plungepodcast.com. 
Also, if you want to donate to our team you can do so here: