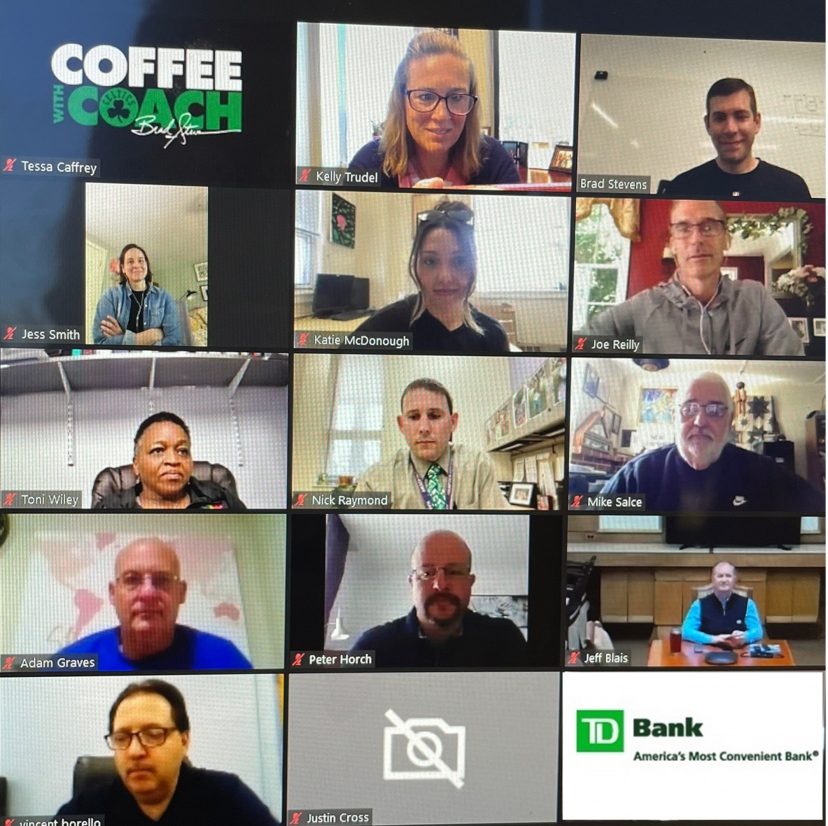 Coffee with Celtics Coach Brad Stevens
Friday, May 14th was an exciting day for several youth and Special Olympics coaches around New England. TD Bank hosted a virtual breakfast with Boston Celtics Coach Brad Stevens. Invited guests were mailed a travel mug and some breakfast goodies from Stonewall Kitchen in advance of Friday's online event.
Mike Salce volunteers and coaches for SONH in Keene. Salce said "Some of the highlights he talked about and that I took away were that the leaders on the team are people who lead by example and hold themselves accountable, enjoy the wins and good times today because tomorrow you'll get crushed." Salce also thought it interesting that Coach Stevens talked about the importance of the C's rich history in Boston, but that it really has to be all about the people who are in the room at the current moment.
Kelly Trudel is a Unified Triathlon coach for SONH and was also on the video call. She thought Coach Stevens was "a really good guy" and was honest about the Celtics current struggles on the parquet. She noted that Stevens talked a lot about the importance dribbling and shooting drills for athletes as a tool to build confidence. He also talked about the importance of skills and drills training in the aftermath of a pandemic.
Both Salce and Trudel found the hour-long interaction to be very worthwhile.
Kelley Gelinas is Field Marketing Manager for TD Bank and she also serves on the SONH Board of Directors. She notes that "TD Bank is proud of our partnership with the Boston Celtics and pleased that coaches from Special Olympics New Hampshire could participate. Coach Stevens always provides solid advice and compassion to coaches at all levels."