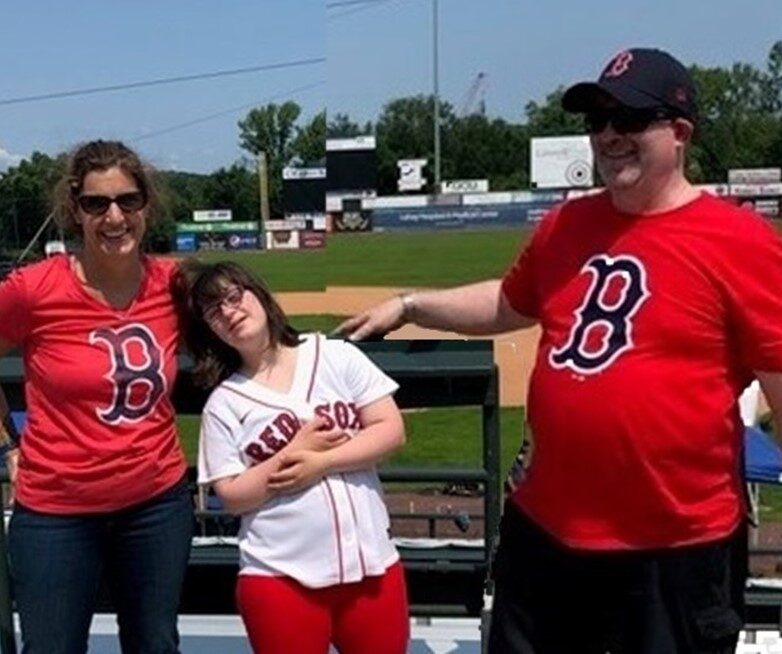 SONH athlete to be featured in Fanatics TV commercial
It was late June when Special Olympics programs in New England were approached with a unique request: Fanatics clothing was shooting a TV commercial in the Boston area and was looking for two Special Olympics athletes.
Fanatics is a leader in licensed sports merchandise and is an official partner of the NFL, Major League Baseball, the NBA, the NHL, NCAA and NASCAR to mention a few. They have featured Special Olympics athletes from other parts of the country in previous TV commercials and online materials.
SONH posted the opportunity on our social media channels and got a great response. All the photos of our athletes that responded were sent to the Fanatics folks for review. One of those athletes was Kaitlyn Hilbrunner, a 14-year-old athlete with the Winnipesaukee Warriors.
The television producers reached out to SONH, and we hooked them up with Kaitlyn's dad Kevin who was very excited about this opportunity for his daughter. Some more photos were requested and ultimately the TV producers decided that Kaitlyn's whole family should be involved.
All we know is that a photo and video shoot took place recently in Lowell, Massachusetts. The TV commercial is set to premiere sometime in September and until it does all the details are super-secret.
We did manage to get one of the producers to send us a shot of Kaitlyn and her family decked out in their Fanatics gear. We'll be watching for the TV spot soon.
Photo: SONH athlete Kaitlyn Hilbrunner (center) with her parents Lynn and Kevin. Credit: Conductor Productions-Boston