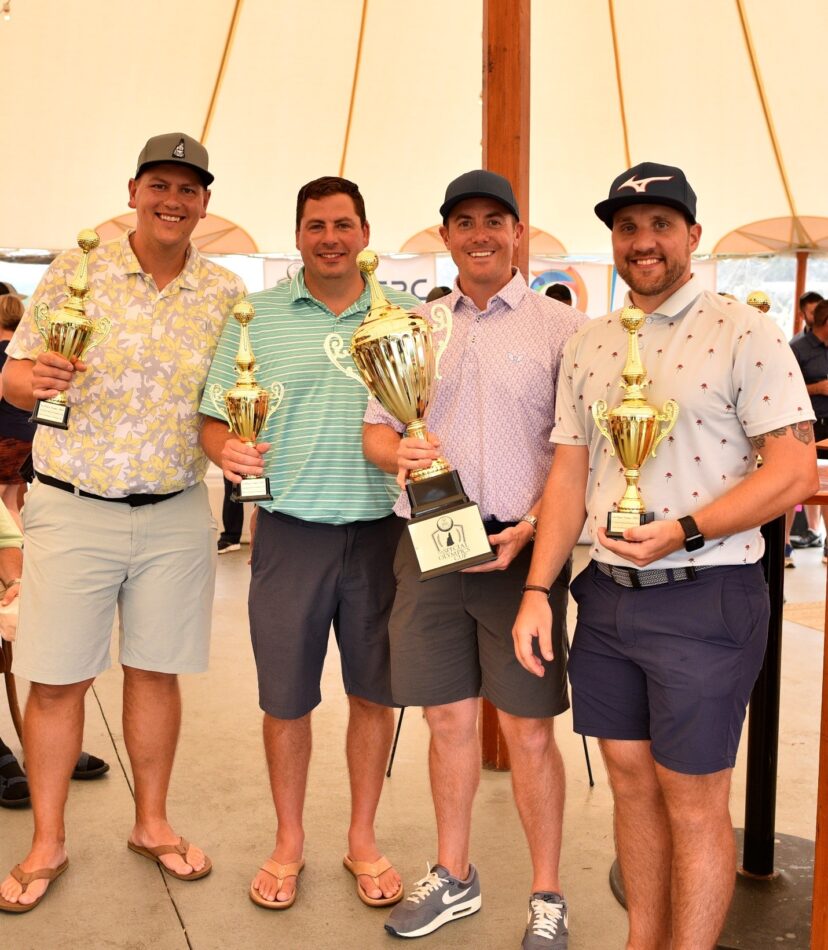 First Annual SO Cup Golf Tournament
Launching a brand-new fundraising event while the world continues to deal with the effects of Covid-19 is certainly a bold move. It's also a really successful move. The First Annual SO Cup Golf Tournament took place at the incredibly scenic Owl's Nest Resort in Thornton, NH on Tuesday, August 17th.
The SONH event filled the course with 144 golfers along with a group of cornhole players, volunteers, sponsors and partners. Presenting sponsors for the event were Eversource Energy, Maverick Construction/One Source Power and Quanta Services.
It was a warm day with comfortable levels of sunshine and humidity making for a great day of golf that started with morning registration and breakfast sandwiches fresh-cooked by Super-Volunteer, Doug Moorhead and his ever-present assistant SONH athlete, Gary Mayo.
President of NH Electric Operations for Eversource (and SONH Board member and SO Cup Management Team member) Joe Purington kicked the event off with a word of appreciation for the presenting sponsors of the event as well as his fellow SONH Board members for pulling this event together. The idea for this fundraiser came about just six months ago. Eversource is a presenting sponsor.
Joe introduced John Remillard and his son SONH athlete, Cory speaking about Cory's journey with Special Olympics New Hampshire and the friends he has made along the way.
Following the event Joe Purington noted that the day was "the foundation from which to build on as we move forward" obviously pleased with the way the day turned out. He had high praise for SONH VP of Development Carol Cray and the SONH staff. He also noted "I believe that moving forward this event will only grow."
Jim Tighe is VP of Business Development for presenting sponsor Quanta Services noted that he has been to a lot of tournaments, and he was impressed saying that it was "fantastically organized and it went off without a hitch." Tighe enjoyed his day of golf (his foursome was -8 under par for the day) and the opportunity to meet several SONH athletes.
Maverick Construction President Mike McNally said, "This is exceptional, the people have been completely welcoming and it's great to be a part of it." It was his first trip to Owl's Nest, and he had high praise for the course conditions as well as the New Hampshire scenery.
Each of the foursomes was named in honor of a Special Olympics New Hampshire athlete. Team Scott Justason won the day turning in their score card with a 54, an astonishing 18 under par. Taking home the SO Cup were Greg Richardson, Pete Milillo, Ian Frederick and Evan Hudson. Ian Frederick is a member of the SO Cup Management Team and is currently serving on the SONH board. He is employed by Commonwealth Financial Group, sponsor of the air cannon.