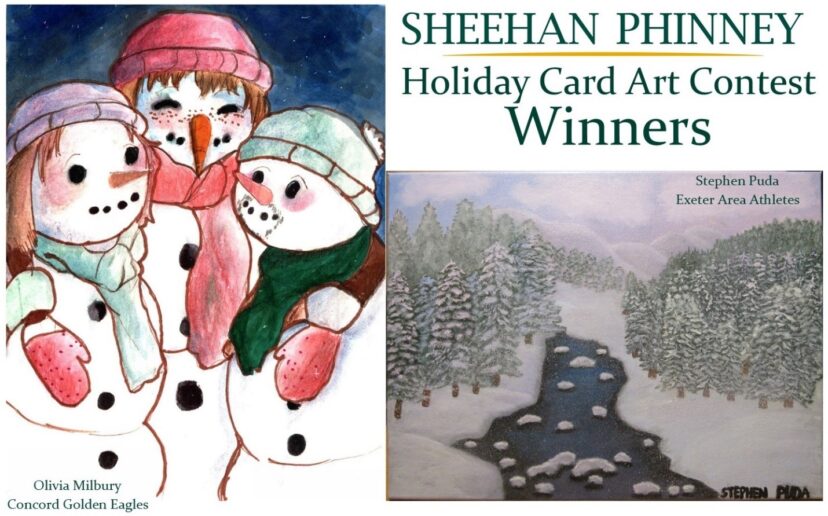 Sheehan Phinney Holiday Card Art Contest Returns
Thanksgiving is almost here and the holiday season goes into full swing right after we put the turkey leftovers into the refrigerator.
The Sheehan Phinney Holiday Card Art Contest is a tradition at SONH and it's on right now!
Sheehan Phinney is a business law firm with offices in Manchester and Concord, New Hampshire, White River Junction, Vermont and Boston, Massachusetts. During the holiday season they send a greeting card to their clients and friends all over America. Each year they turn to the athletes of SONH for help in designing their holiday card.
Last year the judges were so impressed with our athlete's entries that they declared two winners. Last year's cards featured artwork from SONH athletes Olivia Milbury and Stephen Puda.
The contest returns in 2021 with a $150 VISA gift card as the grand prize. Entries are due by November 19th.
Artwork should be 8 inches by 10 inches, and can be in any medium (paint, crayon, markers).
Entrants need to include their name, address, phone number and email address on the back of the artwork.
Mail the entry to Special Olympics New Hampshire:
PO Box 3598, Concord, NH 03302.
Entries can be emailed to Shelby Cote at ShelbyC@sonh.org.
Entries will be judged by a panel of Sheehan Phinney employees. Contest info can be found here.
2020 Sheehan Phinney Holiday Card Contest Winning Entries Pictured Above.