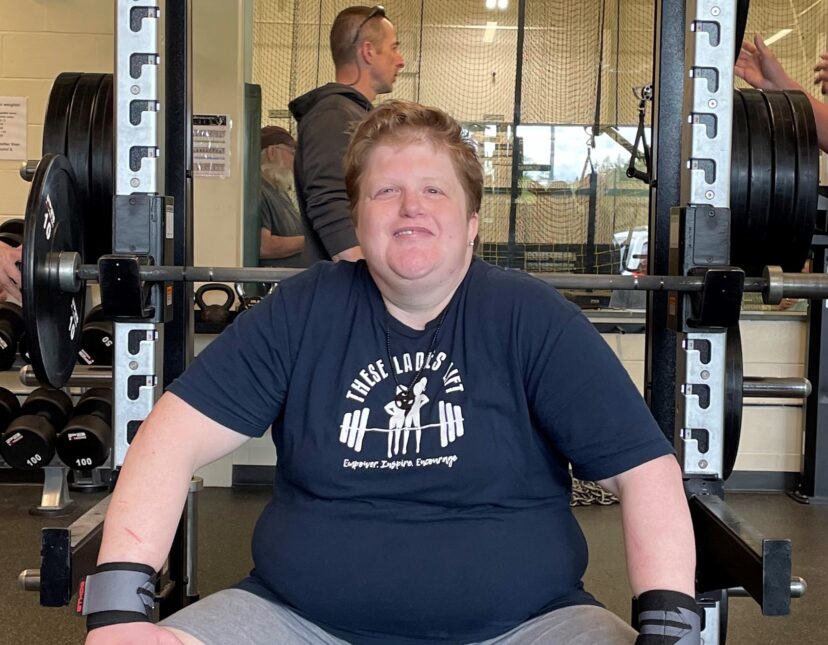 Team New Hampshire's First Female Powerlifter
Chelsea Schultz works hard and plays hard. Prior to powerlifting she participated in SONH sports, basketball, bowling, softball and track and field. Outside of Special Olympics she enjoys CrossFit, hiking, bike-riding and Taekwondo in which she holds a black belt.
In September of 2021, Chelsea decided to set her sights on a new challenge. A new sport, powerlifting. With only three weeks to train for the 2022 Special Olympics Team New Hampshire USA Games powerlifting tryouts, Chelsea put in the effort along with her USA Powerlifting-certified coach Sharon Palermo to get prepared and ready for the tryouts.
"I worked hard with Sharon at least three times a week" she says. You can hear the pride in her voice when she says, "When it came to the tryouts I did really, really good." A side benefit of the intense training has been weight loss. Schultz says that she has lost 30 pounds since September.
Chelsea Schultz is the first powerlifter, male or female, on her Nashua Plus Pride team. She will be the first female powerlifter to represent New Hampshire at a USA Games event. That standing has given her a new mission in Orlando: Inspiration. She hopes to inspire more women to look at powerlifting the way she does. The weight loss she's experienced has her feeling more physically fit, and she has truly fallen in love with the sport. "If women see me, we could have a couple more female powerlifters at our next Summer Games" she says.
She's also hoping the USA Games will help her learn more about her new favorite sport by watching some of the more experienced powerlifters from all across America. Orlando will be Chelsea's second trip to a USA Games event, but it will be her first time competing. She was scheduled to be part of the SONH 2014 basketball team at the USA Games in New Jersey, but an injury right before the trip shifted her to a team manager role for that event.
While Chelsea has been to Orlando before, this will be her first trip to Disney. She's looking forward to experiencing Disney, but her primary focus is her sport.
The USA Games office in Orlando reports a total of 128 athletes registered for Powerlifting in June. Thirty-three of them are female.