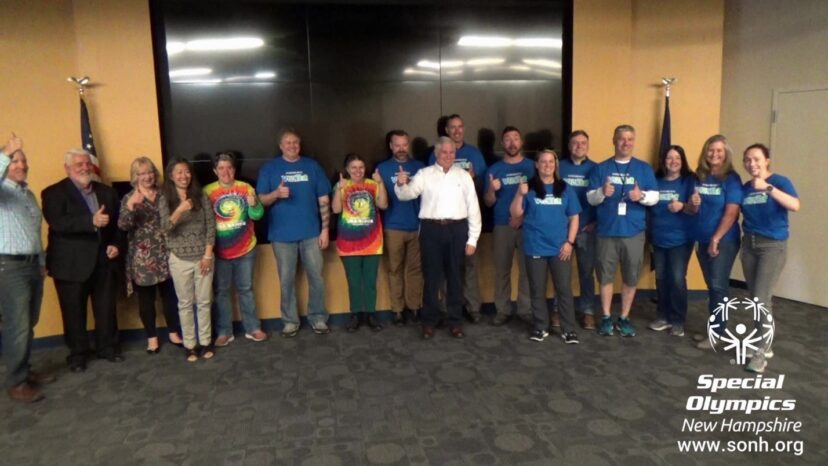 Eversource Volunteers Make Care Kits for Team NH
As members of Team New Hampshire start to pack their bags for the USA Games in Orlando, they'll each have one handy extra item to bring along. A USA Games Care Kit provided by SONH Mission Partner Eversource Energy.
Pam Langille and Becky May from the Team New Hampshire 3v3 Basketball Team met with more than a dozen volunteer Eversource employees at the company's Manchester Energy Park Headquarters. The athletes shared their training for the Games and what they are looking forward to leading up to their trip to Florida.
Eversource Energy provided the items in the Care Kit; towels, tote bag, collapsible water bottle along with handwritten notes from the employees wishing the team well. The volunteer employees were tasked with assembling 120 of the Care Kits, one for each member of the delegation.
Doug Foley is the President of New Hampshire Operations for Eversource and he was on hand with some encouraging words for the team members.