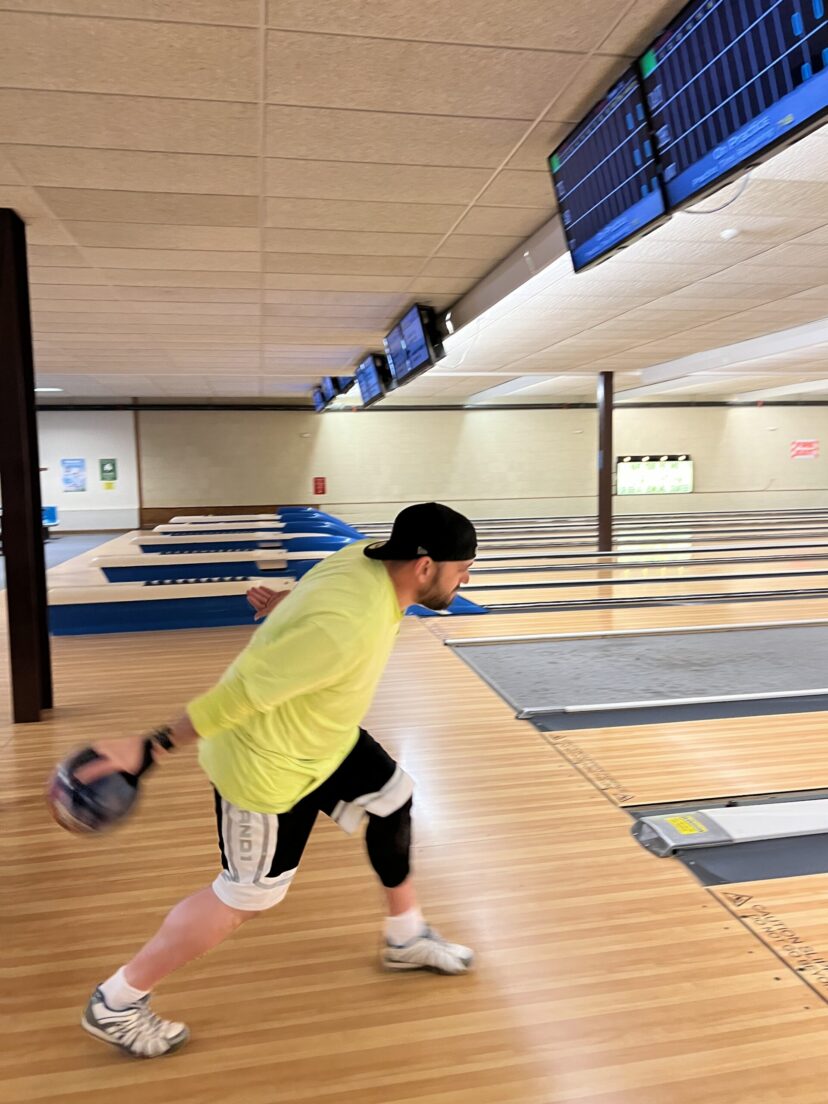 Six Strikes In A Row For Team NH Athlete
Mike Jones enjoys bowling, both ten-pin and candlepin. When he's not bowling for the Capital Area Cougars or practicing for Team New Hampshire he likes walking, biking and video games. During his 11 years with SONH he has participated in Swim, Basketball and Athletics.
Like all of Team New Hampshire, Mike is looking forward to the USA Games in Orlando. He's hoping that during competition he can have a repeat of his April 23rd practice with Team New Hampshire. Mike bowled a 241 game that night which is great, but how he did it is even better.
All of Team New Hampshire's bowlers were on hand including Gabrielle Hall, Kayla Millette and Steven Zue at Yankee Lanes in Manchester. Mike Jones bowls both ten-pin and candlepin. Yankee Lanes is Mike's favorite place for ten-pin bowling, Mike was not expecting to roll his highest score ever on this night.
Prior to that bowling practice Mike's highest score had been a 212. Mike's roll started on his second frame of the night with a strike. Mike followed that with another strike in frame three which was great but not particularly unusual. When he rolled a third strike in a row on the fourth frame everyone took notice.
Could Mike roll a fourth strike in a row on his fifth frame? Yes, yes he could. At Mike's next turn the entire group was excited and encouraging. Everyone was delighted when all the pins fell for a fifth time. Mike's seventh frame of the night was his last strike of the evening. "I was in shock" he says of six-pack of strikes. The team had an exciting time, Mike had a new high score and is ready to carry that momentum to competition on a national stage in Florida at the USA Games!