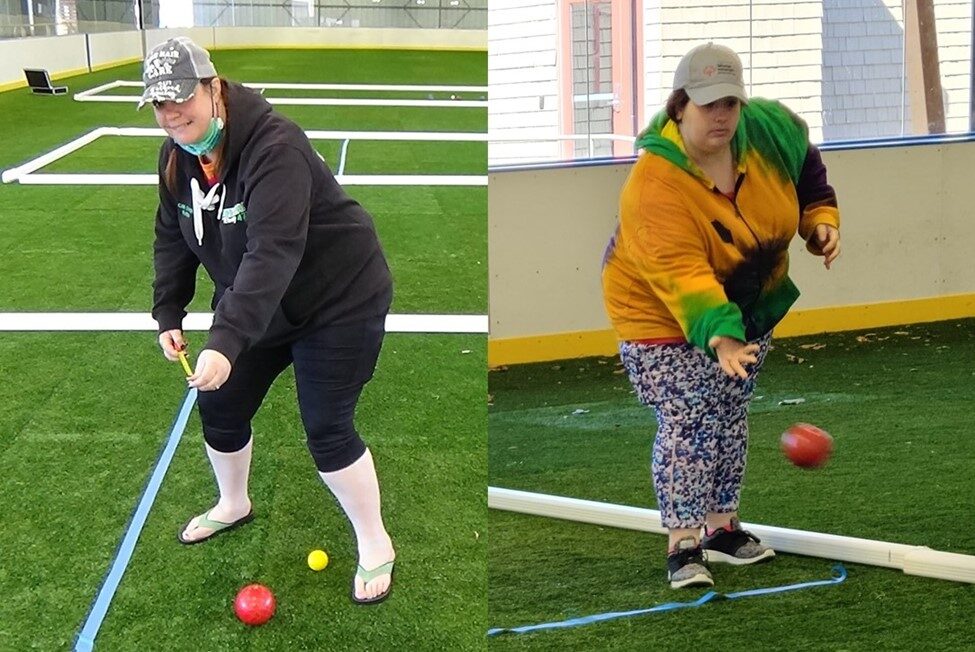 Sisters Were Ready for Bocce at USA Games
Karen Pomasko has been involved with SONH since 1993. In that time, she has participated in volleyball, basketball, softball, athletics, alpine skiing, golf and soccer. She volunteers with the Monadnock Valley Patriots program and has been helping out with the bocce team for the past two years.
She says the team needed some extra help due to COVID and that's what got her started coaching. Karen represented the granite state in Orlando, coaching bocce for Team New Hampshire. Her younger sister is Gail Jarest, has been a member of the Patriots' bocce team for nearly 8 years now.
Gail has been an athlete with SONH for about 24 years having participated in athletics, cross-country skiing, bowling, basketball, snowshoeing, soccer and of course bocce. The 2022 USA Games were her first-ever USA Games event and she was pretty excited about it.
Karen and Gail had taken trips together before as sisters, local trips to places like the White Mountains and longer trips to places like South Carolina. The trip to Florida was a unique experience. They both were intent on doing their respective jobs for Team New Hampshire's bocce team, as coach and competitor.
Neither of the sisters had been to Disney before. The bocce team visited Disney's Animal Kingdom and of course the Magic Kingdom during their week in Orlando. Karen says the Disney visits were "more of a sister thing" for the duo. Adding to the experience the sisters flew on a corporate plane to Florida as part of the Special Olympics Airlift presented by Textron Aviation alongside 28 other athletes and volunteers traveling to Florida as part of the program.
Prior to the trip, Gail had no idea what to expect but had been quizzing her big sister about the experience. Karen attended the 1995 World Games in Connecticut and the 2006 USA Games in Iowa. Karen thought Gail would be most impressed with the opening ceremonies and would enjoy trading pins with other athletes from other parts of the country. Turns out she was right!
Karen has a sense of local team pride in these USA Games. In addition to her sister, the Monadnock Valley Patriots had three other athletes competing as part of Team New Hampshire this year. Twin brothers Dalton and Dylan Coyne were on the 5v5 basketball team and Emily Edick competed in athletics.
Pictured above, L-R: Bocce Coach Karen Pomasko and sister Team NH Bocce Player Gail Jarest