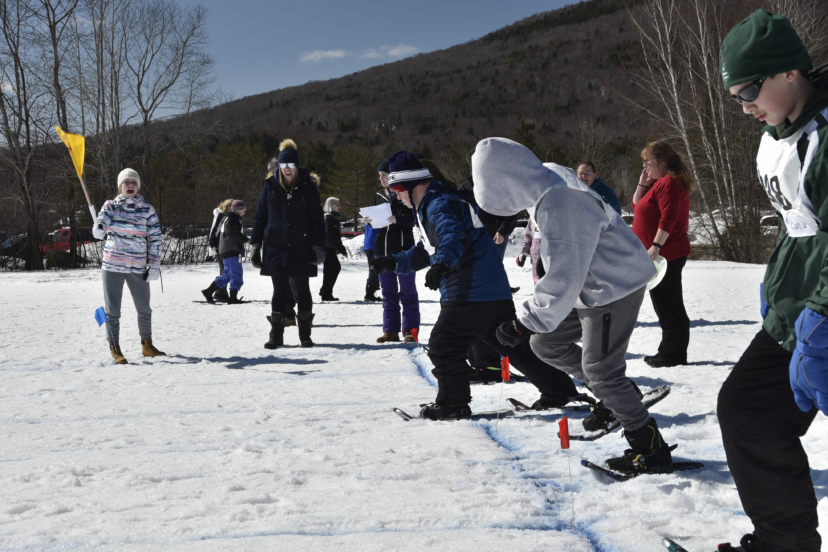 The Derryfield School Evolution: Volunteers turned Plungers
The Derryfield School in Manchester is proud of their long-standing history of volunteering at the Special Olympics New Hampshire State Winter Games, held annually in Waterville Valley.  With more than 20 years of committed volunteer service to the games, to the school's credit, it's practically a tradition.
It started with a small group of students volunteering at the snowshoe competition in Waterville Valley and has since evolved to over 30 students attending on a yearly basis to help run many aspects of the State Winter Games, both in the valley and on the mountain. Volunteers from the Derryfield School assist in organizing Local Programs prior to the parade of athletes at Opening Ceremonies, setting up and marking courses, assisting with athlete staging prior to competition, running time trials, assisting with awards ceremonies and everything in between.
The Derryfield School volunteers are huge cheerleaders at the games, establishing and building impactful relationships that extend well past the games. Teacher and volunteer Michelle Coombes reports that many students end up hoarse by the time the games are over. Beyond the competition, Derryfield volunteers join SONH athletes at the dance and other social events. "Our students love interacting with Special Olympics New Hampshire athletes at every opportunity," according to Coombes.
Those volunteer efforts have led the Derryfield School students and staff to become proud fundraisers for SONH as well through their participation in the Prep School Plunge annually. The 2022 Prep School event held at Brewster Academy in Wolfeboro on December 4th this year served as the kick-off to the 2023 Winter Water Sports Season. Derryfield School students raised approximately $3,500.00 during this year's Prep School Plunge.
The 2023 Special Olympics New Hampshire State Winter Games at set to be held on March 5 – 7th at Waterville Valley where SONH athletes and Derryfield School volunteers alike will be side by side for the first time since the pandemic.  We cannot wait!