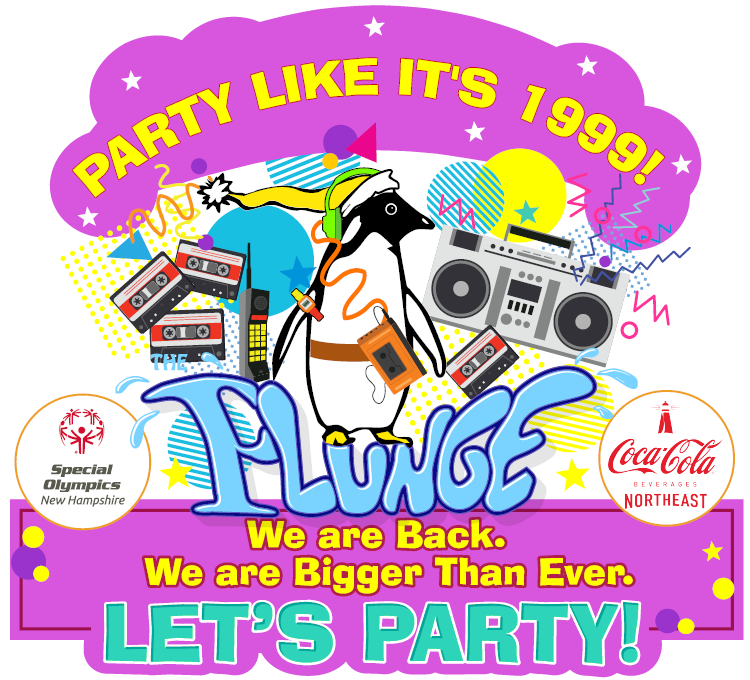 Coca-Cola Beverages Northeast Present Winter Water Sports
2022 Penguin Plunge & Winni Dip events Return in Person & Do-It-Yourself
Coca-Cola Beverages Northeast is once again the proud, presenting sponsor of the 2023 Special Olympics New Hampshire Winter Water Sports season. Coca-Cola Beverages Northeast goes all in when it comes to their relationship with Special Olympics New Hampshire, and it's been that way for over four decades.
Mike Elmer is the Vice President of People and Culture for Coca-Cola Beverages Northeast and estimates that Coca-Cola has donated "well over a half a million beverages to refresh SONH athletes, volunteers and staff over the years of the partnership."
Elmer also serves on the SONH Board of Directors. It's his second tour of duty on the board first having served from 2013 to 2021. He was board chair in 2017-2018. While he took 2022 off from our board, that didn't stop him from leading a large contingent of volunteers at the 2022 Fall-Summer Games at UNH in September. In the last ten years, Elmer estimates Coca-Cola Beverages Northeast employees have donated more than 2,000 volunteer hours to the Summer Games alone.
The relationship between Coca-Cola Beverages Northeast and Special Olympics New Hampshire goes beyond financial support and volunteerism. This year will mark the 13th year that Coca-Cola Beverages Northeast has fielded a Penguin Plunge Flock of about 30 people. Elmer says the entire group is looking forward to this year's return to plunging at Hampton Beach State Park.
Elmer notes that he is "happy and proud to be a part of it and really excited to see the growth of the Special Olympics New Hampshire programming, staff and SONH's capabilities over the last few years. I'm equally excited about the future of Special Olympics New Hampshire."
More information about Coca-Cola Beverages Northeast can be found here.