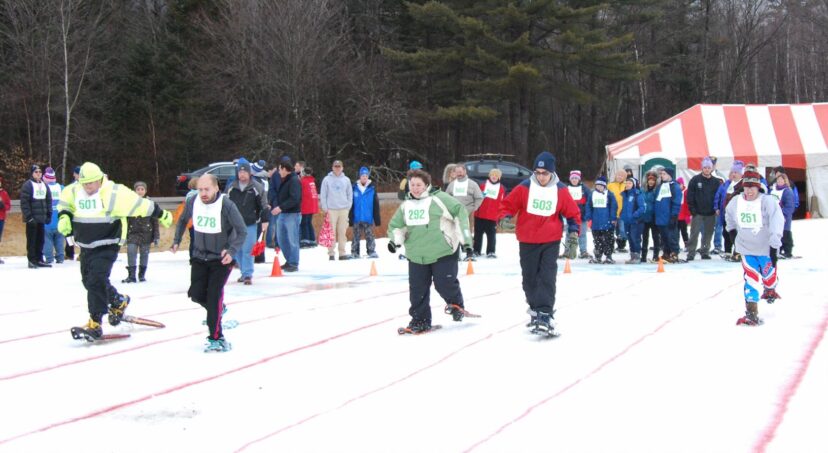 State Winter Games Return To Waterville Valley
Presented by:

Concord, NH (February 27, 2023) – Special Olympics New Hampshire (SONH) will hold the first State Winter Games in more than two years at Waterville Valley on March 5th, 6th and 7th. The three-day event will include competition for athletes from across the Granite State in alpine skiing, snowboarding, cross country skiing and snowshoeing events.
SONH Vice President of Programs Shelby Cote knows how important this event is to New Hampshire athletes saying "Nothing compares to seeing our athletes compete at a state-level event. Win or lose they always support each other and after a two-year break they are ready for these games to begin! 2023 is going to be our best year ever!"
Waterville Valley will welcome nearly 300 athletes along with dozens of coaches and volunteers from local programs around the state.  In addition, hundreds of event volunteers will come together to provide an exceptional experience in sports competition, special events and awards ceremonies.
In 2020 Special Olympics New Hampshire welcomed Eversource as the competition's presenting sponsor. While the games haven't been able to happen during the past two years, the Eversource bond with SONH has remained strong. Eversource returns as the State Winter Games presenting sponsor and is bringing a volunteer force of more than 160 people to the games to assist with competition, logistics and help ensure a world-class athlete experience.
Doug Foley is Eversource President of New Hampshire Operations, and he says "The people of Eversource have a deep and longstanding commitment to supporting Special Olympics New Hampshire. I'm proud to lead this dedicated and caring group of people, who give so generously of their time, money, and effort to support this great organization." Doug Foley also led a flock of 65 Eversource employees into the ocean at the 2023 Penguin Plunge event raising more than $85,000.00 for Special Olympics New Hampshire. Foley also serves on the SONH Board of Directors.
Other mission partners for the event include McDonald's-The Napoli Group, Associated Grocers of New England, Coca-Cola Beverages Northeast and Marshall Tent and Event Rental.
Opening ceremonies and lighting of the Flame of Hope will take place Sunday evening at 7:30 pm with competition taking place Monday and Tuesday. All events are free and open to the public.
More information about the Special Olympics New Hampshire State Winter Games presented by Eversource as well as results from this years' competition will be available at www.SONH.org.
FOR IMMEDIATE RELEASE
Contact: Mark Ericson
603-498-5186
MarkE@sonh.org