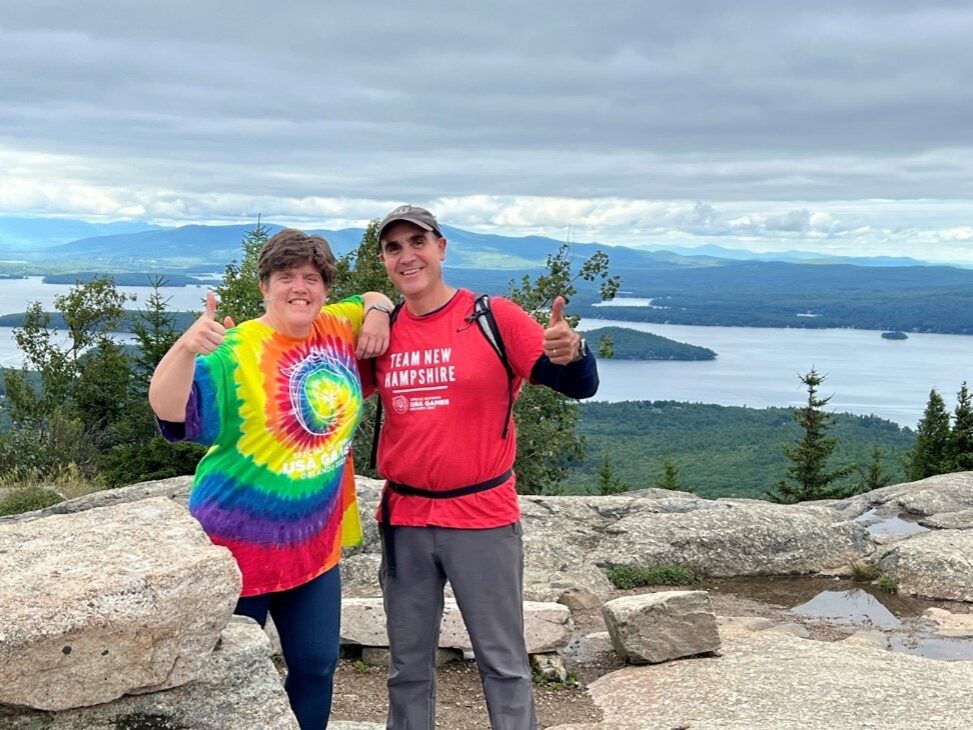 SONH Athletes, Family and Friends will Rise and Climb
The Special Olympics New Hampshire Rise and Climb Challenge ran from mid-October to the end of November 2022. The theme aligned with other challenges presented by SONH that made a connection to some feature of New Hampshire.
Hope Challenge One focused on the amount of mileage it would take to walk around all of the Granite State's Lakes. That was followed by Hope Challenge Two which utilizes the mileage of New Hampshire's seacoast. Rise and Climb is centered on climbing the state's mountains either literally or figuratively.
Upon registration, participants received a letter from Jeremy Hawke, New Hampshire's Fish and Game Warden. The letter congratulated participants on accepting the challenge, offered words of encouragement and urged safety and provided some tips to anyone intending to actually climb any of the state's mountains.
These at-home challenges reveal a great deal of creativity withing the SONH family. The majority of the nearly 100 participants chose steps and exercise to fulfill their challenge. But there were actual mountains climbed as well. SONH athlete Pam Langille and SONH Board Chair Eric Tinker climbed Mount Major in Alton, New Hampshire.
Athlete Charlie Helfrich planned on using the Rise and Climb challenge as part of his training to someday run a full marathon. A dream he achieved in 2023 by running the Boston Marathon! SONH athlete Amanda Coviello used the challenge primarily for tracking steps but noted that the challenge was helpful for stretching out a troublesome knee.
Plymouth Regional High School Special Education teacher and Unified Coach Danee Dalphonse made Rise and Climb a class project. Approximately 20 people including students both with and without intellectual disabilities and some school staff members participated both individually and in teams. The challenges involved walking, an obstacle course and even chair yoga.
"I loved those challenges because it gives my students and myself the chance to come up with some creative ways to keep active" Dalphonse says.