The 26.2 Raffle
March 1, 2022
–
April 16, 2022
The 26.2 Raffle will support WMUR's Alisha McDevitt's Boston Marathon fundraising efforts!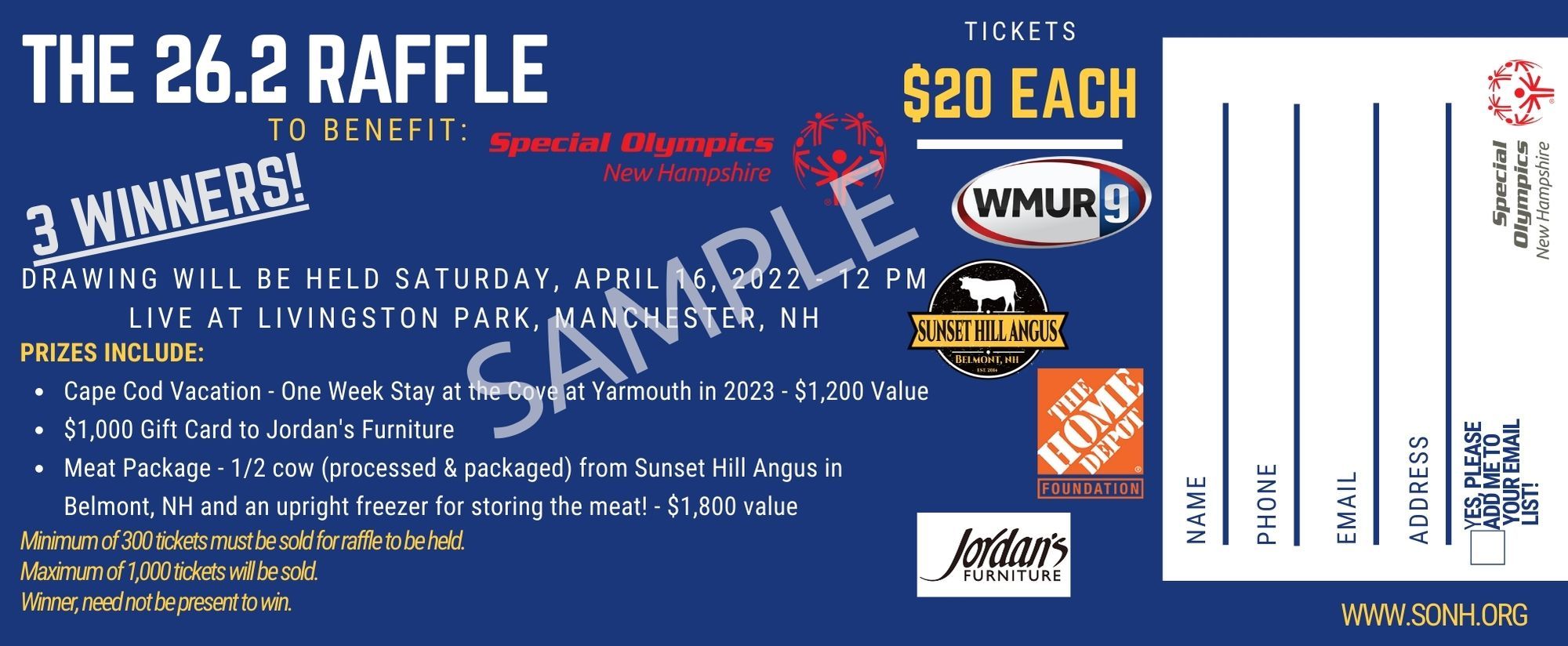 3 Winners!
Prizes include:
Cape Cod Vacation- One Week Stay at the Cove at Yarmouth in 2023- $1,200 value
$1,000 Gift Card to Jordan's Furniture
Meat Package – 1/2 cow (processed & packaged) from Sunset Hill Angus in Belmont, NH and an upright freezer for storing the meat! – $1,800 value
The first drawn winner will have the option of selecting any of the three prizes available. Second drawn winner will have the option of selecting from the remaining prizes. Third drawn winner will receive the remaining prize.
Drawing will be held Saturday, April 16, 2022- 12:00 P.M. live at Livingston Park, Manchester, NH.
Minimum of 300 tickets must be sold for the raffle to be held.
Maximum of 1,000 tickets will be sold.
Winner need not be present to win.
(603) 512-4666
CarolC@sonh.org
Related Events