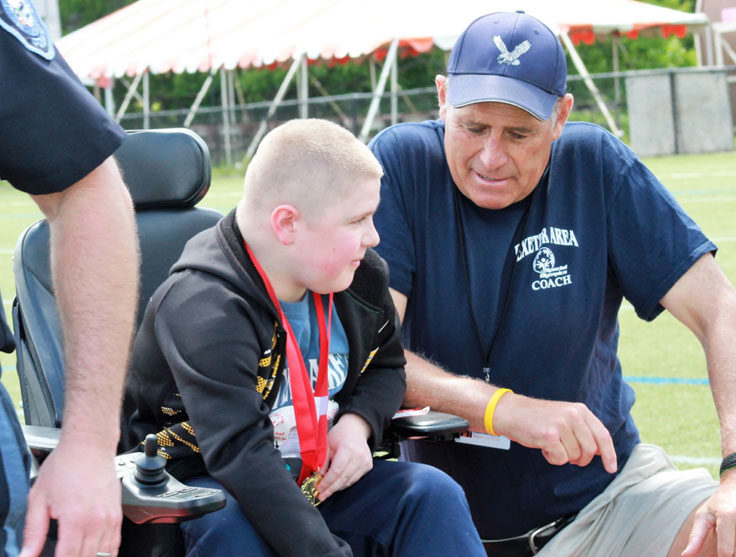 50 Years of Volunteering
It would be easy to say that Jim Tufts has been a soccer and hockey coach at Exeter High School for 42 years. It would also be easy to explain that he has been a Special Olympics New Hampshire coach since 1988. The truth is that Jim's story pre-dates all of that.
Jim's story starts with Eunice Kennedy Shriver, the founder of Special Olympics. Jim Tuft's mother was Jean Tufts, principal of the Rockingham School for Special Children. Jean Tufts was inspired by the then-fledgling Special Olympics movement and her work with children with disabilities allowed her to see the potential of Special Olympics perhaps with more clarity than most. Jean Tufts knew that she had to work to bring this program to the Granite State.
Special Olympics began in New Hampshire with the first State Summer Games in 1970 at Phillips Exeter Academy, just down the street from Rockingham School for Special Children. This is where Jim Tufts enters the story. While Jean Tufts had organized her friends and faculty to bring the program to New Hampshire, she pressed her son Jim and many of his friends into service as volunteers at the inaugural State Summer Games in New Hampshire. Rounding out the family affair his sister Anne served on the Games Committee of that first event. Jean Tufts would go on to serve as the U.S. Assistant Secretary of Special Education and Rehabilitative Services under President Ronald Reagan.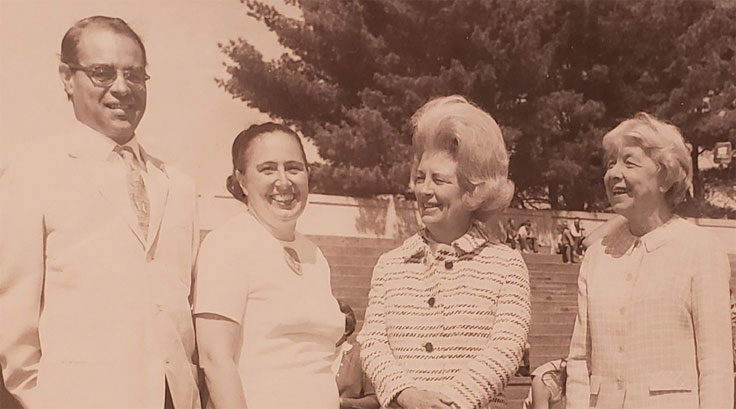 Jim's path would keep him closer to home as coach to the Blue Hawks Soccer and Hockey teams. Jim's son Matthew was born with ID. Matthew turned 8 in 1988 and Jim became coach and local program coordinator of the Exeter Area Athletes. Jim relates that "Matthew is old enough to have known his grandmother and her work in the program. He really understands the significance of the 50th anniversary."
Jim Tufts has a lot of pride in his voice when he talks about the amount of involvement of the students at Exeter High School. There are typically more than 100 students each spring who act as peer coaches for the Exeter Area Athletes.  During practices, the peer coaches work with athletes on specific skills and training routines. During competitions, those same peer coaches are there to support the athletes and cheer on the team. The students are getting as much out of the experience as the athletes. For many of the peer coaches, their time on the team has a profound effect, even leading to career choices that involve working with individuals with intellectual disabilities in the fields of special educators, physical therapy and speech pathology.
Jim will be at the 50th Anniversary Summer Games June 7-8 at UNH in Durham. He'll be bringing those 100+ peer coaches as well as 45 athletes from not just Exeter but several other towns on the Seacoast. Not many can say that they were there at the very start of Special Olympics in New Hampshire, but Jim Tufts can.