How to Start a School's Program
---
Imagine a school where no student is excluded, no student is bullied, everyone is welcomed and a positive culture is created based on individual strengths and respect for diversity. That's where the Unified Champions Schools Program comes in. 
---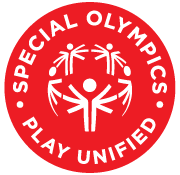 Unified Champion Schools programming is broken up into three components:
Click here to learn more about the impact you can make by becoming a Unified Champion School.
If your school is interested in becoming Unified Champion School, please reach out to Mary Conroy at MaryC@sonh.org or by phone at 603-770-4055 to learn more.