Unified Sprint Triathlon
---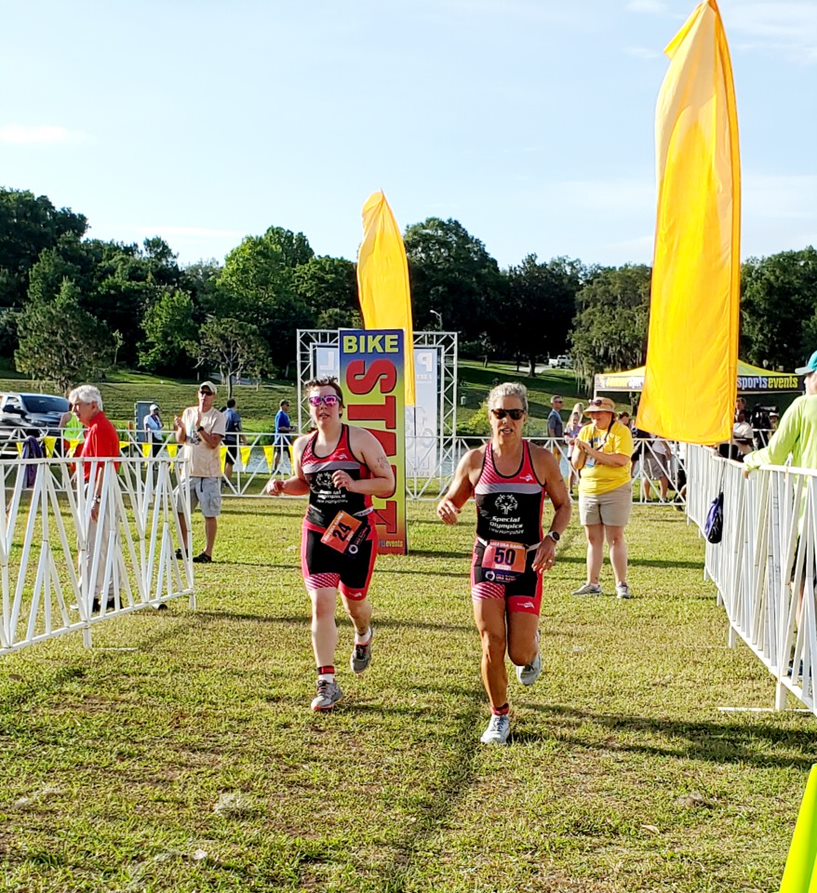 ---
Sprint Triathlon is one of our Spring sports. We offer competition in a Unified Male and Female Division (if a team is co-ed, it will compete in the male division). The competition consists of a 200 Meter Swim, 10,000 Meter Bike, and 5,000 Meter Run. Teams will train for a minimum of 10 weeks in preparation for competition at State Summer Games.
---
Area
State
Unified Sprint Triathlon Coaches Training Opportunities
Prerequisite course to all sports-specific coaches education courses.
1 hour course – to be taken prior to in-person session.
A 2 hour course – to be held at Leadership Week 2023.
Unified Sports Sprint Triathlon Club – Coming Soon!
The Unified Sports Sprint Triathlon Club will be starting up as both a sport-focused and social-focused club that and will be open to athletes, partners, volunteers, and coaches statewide who are interested in Sprint Triathlons. The club will offer social gatherings and fitness opportunities related to Sprint Triathlon and will be a resource for information on equipment and practice spaces, upcoming race opportunities, and other topics related to Unified Sports Sprint Triathlon.
The goal of the Unified Sports Sprint Triathlon Club will be to grow the number of triathletes in the state of NH, create and share resources around Unified Sports Sprint Triathlon involvement to be shared with Local Program leadership and interested athletes, and to foster relationships amongst the Unified Sports Sprint Triathletes across the state of NH.
We will be hosting a few preliminary virtual meetings to plan and create the initial framework for the Unified Sports Sprint Triathlon Club. If you are interested in joining us for these meetings, please email Sean Riley at Sean1024riley@yahoo.com.